Business
India becomes world's youngest Startup nation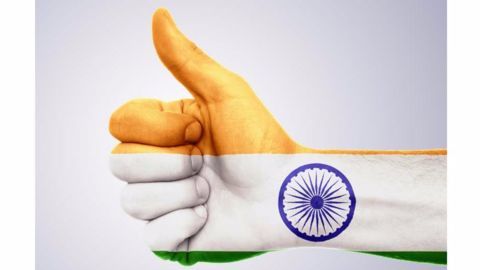 According to Commerce and Industry Minister Nirmala Sitharaman, India is the world's youngest start-up nation having 72% founders below the age of 35.
At the Start-up India's states conference, she said, "Close to 4,400 technology start-ups exist in India and the number is expected to reach over 12,000 by 2020."
In terms of number of start-ups, India ranks third after USA and Britain.
In context:
India's young enterpreneurs
About

The Start-up India initiative
Start-up India is a campaign that aims at encouraging bank financing for start-up ventures.
This is done with a view to boost entrepreneurship and to encourage the inception of innovative business platforms, which lead to job creation.
It focuses on reducing the states' interference in policy domain, getting rid of "license raj" and obstacles like land permissions, foreign investment proposals and environmental clearances.
Definition

In the 'Start-up India' campaign, the word start-up is defined as an entity headquartered in India, which was opened less than five years ago and has an annual turnover less than Rs.25 crore (US$3.7 million).
Love Business news?


Stay updated with the latest happenings.
23 Jul 2016

The Start-Up India States Conference
A day-long conference was oganised by the Department of Industrial Policy and Promotion (DIPP).
It was presided by the Minister of Commerce and Industry, Nirmala Sitharaman.
The meeting discussed government reforms that ensure a booming atmosphere for start-ups.
The aim of the conference was for all states to come together and discuss the progress, policies and good practices that have been initiated.
24 Jul 2016

India becomes world's youngest Startup nation
Progress of the States

It was pointed out that Karnataka ranks among the worlds top twenty start-up ecosystems. It was also noted that Jaipur ranks amongst the top 10 cities in India for start-up investments.
Start-Up India

Initiatives taken by the Government of India
The Start-Up India hub has catered to 13,500 queries received from start-ups, via telephone, e-mail and twitter.
The Finance Act of 2016 ensured that start-ups can receive income tax exemption for 3 years in a block of 5 years, if incorporated between 1st April, 2016 and 31st March, 2019.
A fund of Rs.10,000 crore hs been established under SEBI for start-ups.
Love Business news?


Stay updated with the latest happenings.
Start-Up revolution

Sitharaman said, "Government is committed to make Start-up India initiative a scalable reality and to provide an environment for our start-ups to thrive in. Through the initiative, we want to ensure that the momentum is accelerated. We are determined to make it a start-up revolution."