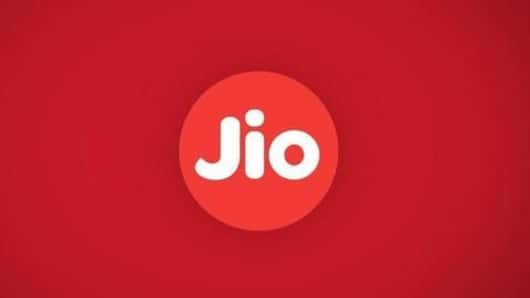 Jio GigaFiber v/s Airtel broadband: Plans, offers, comparison
Reliance Jio has already irreversibly changed the mobile data market in India, pushing down data charges and consequently pushing up mobile data consumption.
Now, Jio is set to enter the broadband market with its much-anticipated GigaFiber connection.
With claimed speeds of 1Gbps, and roll-out expected in 1,100 Indian cities, expectations are high.
However, Jio will face stiff competition from major broadband players.
Here's more.
The following article uses Bengaluru rates as a reference point
NOTE: Owing to broadband plans offered by different internet service providers (ISPs) differing across regions and cities, we've chosen broadband plans in Bengaluru to be our point of reference for this article. For detailed rate charts, please visit providers' websites.
What we know of Reliance Jio's plans
Jio is expected to announce monthly plans in August.
However, we know that Jio won't levy installation charges, but will take a security deposit of Rs. 4,500 for the GigaHome Hub Gateway device.
Upon getting a GigaFiber connection, users will get 100GB of free data for a month at 100Mbps, which can be topped-up with 40GB extra via the MyJio app or Jio website.
Love Business news?
Stay updated with the latest happenings.
Yes, notify Me
Monthly plans offered by Airtel V-fiber broadband service
Competing with Jio is Airtel's V-fiber broadband that allows unlimited calls and high-speed connectivity.
V-fiber offers monthly plans starting from Rs. 799, going up to Rs. 2,199.
For Rs. 1,299 and Rs. 2,099, users get 100Mbps speed, and 100GB and 350GB data respectively.
For Rs. 2,199 users get 1,200GB data at 300Mbps.
Additionally, there's a 1,000GB data bonus on these plans till October 31.
ACT Fibernet already offers 1Gbps broadband connections in India
Credits:
ACT Fibernet is another major competitor.
The home-grown fibernet giant offers plans starting from Rs. 685.
Plans starting from Rs. 1,159 and going up to Rs. 4,999 offer speeds and data starting from 100Mbps and 350GB going all the way up to 150Mbps and 2,000GB.
The icing on the cake is the ACT GIGA plan for Rs. 5,999, which offers 2,500GB data at 1Gbps.
Jio will have to compete with lots of local players
While there exist myriad other players, including local ones and regional ones, we haven't included them in detail as they don't offer the kind of high speeds offered by the likes of Airtel, ACT, and reportedly, Jio.
Regardless, Jio will still have to compete with these players if it's to come out on top.
Ultimately, it'll come down to the best price-speed-volume combination offered.