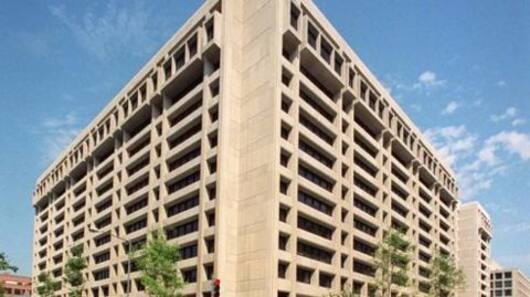 IMF: India's slow reforms to hamper economic growth
The International Monetary Fund (IMF) has published a note that targets at least six specific sectors in India that could chart out further reforms.
The note said that India has witnessed a dip in its reforms growth, amidst weak corporate and bank financials.
This deceleration is expected to lower India's economic growth, unless further reforms are initiated to help drive corporate and business growth.
IMF on India's economic prospects
"India's economy is on a recovery path, helped by lower oil prices, positive policy actions and improved confidence. But headwinds from weaknesses in the country's corporate and bank balance sheets, decelerating pace of reforms and sluggish exports may weigh on its economic growth." - IMF
IMF note on reforms and policies
The IMF had most recently lowered India's GDP outlook to 7.4 percent from an earlier estimate of 7.5 percent, primarily due to the nation's slow private investment growth.
The recent note had been released during a G20 meeting held at Chengdu, China.
It outlined prime focus areas for India, specifically banking, infrastructure, product market, labour, legal system and property rights, and fiscal structural reforms.
Love Business news?
Stay updated with the latest happenings.
Yes, notify Me
IMF on fiscal measures that India should target
"With shrinking fiscal buffers, many commodity exporters need to develop new growth models and tackle fiscal adjustment including through reduced but more efficient public expenditures, stronger fiscal frameworks, and mobilizing new sources of revenues." - IMF
IMF's views on global economic scenario
The organization also placed global economic growth numbers for 2016 at 3.1 percent and at 3.4 percent for 2017.
It said that revising the fiscal policy space will help support better reforms in India, Russia, Argentina and Mexico, while efficient public investments could help South Africa, India, and Saudi Arabia.
It also stated that Indonesia, Brazil and India could gain from greater trade agreements.
IMF cuts India's growth rate
IMF has cut India's growth rate to 6.6% from the original estimate of 7.6%.
The 1% cut has been attributed to the "temporary negative consumption shock" that was a consequence of cash shortage and disruptions in the payment chain post demonetization.
Recently, World Bank had also cut India's growth estimate to 7% from its original estimate of 7.6% and had attributed it to demonetization.