Business
Zoomcar raises $25 million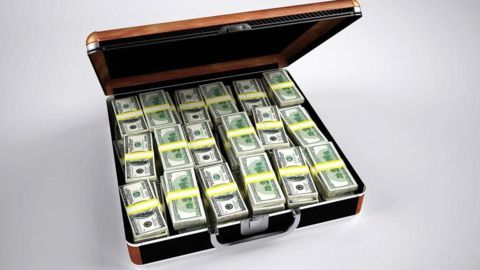 India's first self-drive rental car service has just closed a Series C funding round of $25 million.
Investors Ford Smart Mobility, investment arm of Ford Motor company invested to the tune of $15 million.
Sequoia capital, an existing investor in Zoomcar, along with Reliance Ventures jointly contributed towards the remaining $10 million.
In context:
Car rentals' eventful ride
Introduction

About Zoomcar
Founded in 2012, Zoomcar is a Bangalore based start-up that offers a self-drive car rental service.
Zoomcar allows users to rent luxury cars, SUVs, hatchbacks and more on an hourly, daily, weekly or monthly basis.
There is also a membership feature available for frequent users.
Zoomcar was founded in 2012 by Greg Moran and David Back.
Co-founder, David Back, exited the company in 2015 shortly after Zoomcar raised an undisclosed amount of funding.
Unlike the U.S. there was a complete absence of self-driven car rental services in India; sensing an immense business opportunity, Greg and David decided to be the first to launch this service.
Love Business news?


Stay updated with the latest happenings.
Pre-2015: Angel funding from multiples entities including investors Basset Investment Group, Empire Angels, former US Treasury Secretary Larry Summers and others.
2015 to mid-2016: Closed an undisclosed round of funding, a Series B and Series C raising over $36 million. Investors included Sequoia, Empire Angels, NGP, Reliance ventures and Ford Motor Company.
Cumulatively, Zoomcar has raised $46.5 million since 2013 from 16 investors.
Zoomcar until recently followed a 'hyper-local model'.
Aiming to be profitable by 2017, Zoomcar has recently shifted to a marketplace model.
The latest funding round will allow it to expand into newer markets and especially tap into demand from Tier II and III cities.
Competitors

Evolving landscape
Revv founded by ex-Mckinsey partners, recently expanded to Chandigarh after a very positive customer experience in Bangalore and Hyderabad; they operates on a hub-and-spoke model and offers door-step delivery of cars.
Myles, funded by Carzonrent, envisions an alternative ecosystem and operates on an aggregator model; it's seeing immense traction within the business traveller, NRI, weekend travellers and tier II segments.
Alternative ecosystem

Zoomcar's closest competitor is Myles, funded by Carzonrent. Myles envisions an alternative ecosystem to car ownership and its focus is on building a technology platform that can connect a car owner (dealers, manufacturers, owners) with a car user. They currently have 150,000 users.
Love Business news?


Stay updated with the latest happenings.
Zoomcar's CEO has found payment issues the most challenging aspect of the business.
Myles's challenge has been convincing people to make a lifestyle change of not having a car in the garage 24/7; they make up for it by providing a seamless experience.
Revv challenge is making car rentals affordable to mass-market usage; they ensure no surge pricing and offer an 'unlimited-km' pricing plan
27 Jul 2016

Zoomcar raises $25 million
Revv's electric scooter

To ensure market efficiencies, Revv provides a foldable electric scooter packed away in the trunk of every car. Once the delivery guy has dropped off the car at the user's residence or office, he can simply ride back to Revv's parking lots!