Business
Chinese pharma giant's billion dollar acquisition in India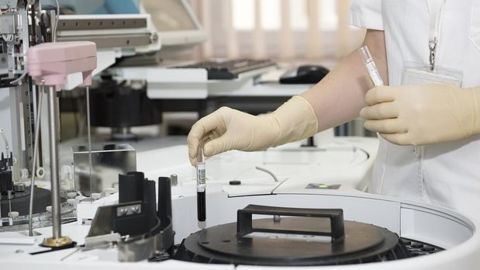 Shanghai's Fosun Pharma acquired an 86% stake in Hyderabad's Gland Pharma, a manufacturer of generic injectables for $1.4 billion.
Founder Ravi Penmetsa and family along with global PE fund KKR, cumulatively own 95%.
Post the acquisition, KKR will exit and the residual stake will be retained by the founder's family.
The deal will require clearance from the CCI and Foreign Investment Promotion Board.
In context:
China's Fosun Pharmaceutical acquires India's Gland Pharma
Details

Injectable market heats-up
The global market for generic injectables is estimated close to $144 billion and the U.S. market alone accounts for a third of it.
Over the next three years, injectable patents worth $16 billion are expected to expire in the U.S., which is a humongous opportunity for generic manufacturers.
Another injectable manufacturer, Bangalore based Agila Specialties, was acquired in 2013 for $1.75 billion.
28 Jul 2016

Chinese pharma giant's billion dollar acquisition in India
Love Business news?


Stay updated with the latest happenings.
Profile

Hyderabad's Gland Pharma
Gland Pharma was established in 1978. It develops and manufactures generic injectables and supplies to Indian companies like Dr. Reddy and Mylan in the U.S.
Gland's manufacturing facilities are UK and US drug regulator approved.
In 2013, PE fund KKR invested $200 million to buy an undisclosed stake.
US's Baxter and PE Fund Advent International were also in the running to acquire Gland Pharma.
Profile

Shanghai's Fosun Pharma
Fosun Group founded by Chinese billionaire Guo Guangchang in 1992 is China's biggest private conglomerate with interests in travel, healthcare, real estate and financial services.
Its latest acquisition is an English football team, Wolverhampton Wanderers.
Given the slowdown in the Chinese economy, Chinese outbound investments have soared in recent years. Over the last 24 months, Fosun has invested $10 billion in international deals.
Billionaire Guo Guangchang

Known as the Chinese 'Warren Buffet', Guo Guangchang, 49 years old, is one of China's wealthiest and best-known entrepreneurs. His net worth is estimated at $6.9 billion. He briefly went 'missing' last year; it was assumed he was detained as part of a criminal enquiry.
Future Prospects

What's in it for Fosun Pharma?
With this acquisition, Fosun gets access to seven of Gland Pharma's manufacturing facilities and R & D units bolstering its presence in the injectable drugs market.
According to rating agency ICRA, non-compliance at manufacturing sites led to a shortage of injectable drugs in the U.S.
The U.S. market is estimated at $8.4 billion and is expected to grow annually at 10%.