Business
Lupin acquires 21 branded drugs from Japan's Shionogi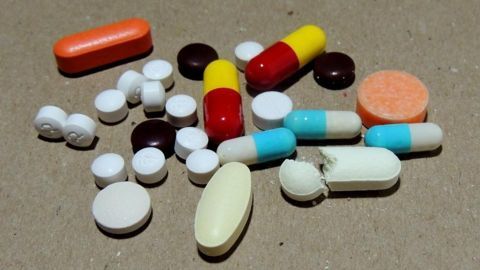 On 1st August 2016, Lupin announced a strategic asset purchase agreement between its Japanese subsidiary, Kyowa Pharmaceutical Industry Co Ltd., and Shionogi, to be effective from 1st December, 2016.
It will cover areas such as CNS, oncology, cardiovascular and anti-infectives.
Shionogi will receive 15.4 billion Yen from Kyowa for 21 products which collectively had sales of about 9,400 million Yen on NHI price basis.
In context:
Lupin's foray into International Drug Market
Difference between Brand-name and Generic Drugs

Once the patent-life expires on a brand-name drug, it can be converted into a generic drug. A generic drug should contain the same active ingredient, in the same amount, in the same form, dissolving at the same rate in equal amounts as the Brand-name drug.
Company Profile

Lupin Limited
Mumbai based Lupin is a trans-national pharmaceutical company producing and developing a wide range of branded and generic formulations, biotechnology products and APIs.
It deals with Cardiovascular, Diabetology, Asthma, Pediatric, CNS, GI, Anti-Infective and NSAID and is a leader in Anti-TB and Cephalosporin segments.
Lupin is the 5th largest generics company in the US and the 3rd largest Indian pharmaceutical company by sales worldwide.
Love Business news?


Stay updated with the latest happenings.
Company Profile

Shionogi & Co., Ltd.
Shionogi & Co., Ltd. is a Japanese research-driven pharmaceutical company.
It targets two therapeutic areas: infectious diseases and CNS disorders.
It is best known for developing 'Crestor', a cholesterol drug.
According to Lupin's press release, "Shionogi is focusing its resources on its core therapeutic and marketing areas, while continuing to create innovative medicines to support future growth and to strengthen its business operations globally".
Details

Kwoya Pharmaceutical Industry Co.
Founded in 1954, Kyowa develops and manufactures branded and generic drugs for the Japanese market. It was acquired by Lupin in 2007.
Kyowa is among the top-10 Japanese generic companies and a leader in the CNS space.
It is known for its brand Amel and has a strong presence in Cardiovascular, Injectable-therapy and Gastroenterology segments.
Kyowa ranks sixth among Japanese generic-companies.
02 Aug 2016

Lupin acquires 21 branded drugs from Japan's Shionogi
Why is a Generic drug cheaper than a Brand-name drug?

Once a company's patent on a new drug expires, other companies begin to sell the compound as a generic drug with much lower development costs. They sell it for less and still make a profit. The FDA is responsible for the quality of both.
Love Business news?


Stay updated with the latest happenings.
13 Feb 2017

Lupin Pharma eyeing multiple product launch in US
Pharma major Lupin said it was looking to launch over 2 dozen products in the US in the next fiscal. However, the company said other companies would be launching competing products as well, muting revenue growth.
MD Nilesh Gupta said the company would focus on "speciality drugs business in the US."
It has a portfolio of 128 generic drugs in the US.
---