Business
HealthKart raises over Rs.80 crore from Sequoia, Kae Capital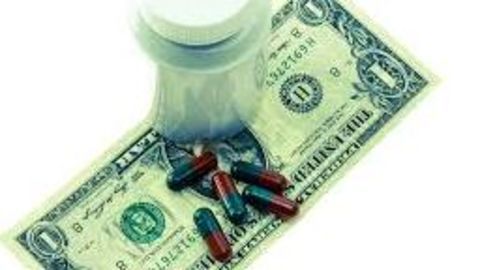 HealthKart reportedly raised Rs.80 crore from existing investors Sequoia Capital and Kae Capital, along with other investors in a Series E funding round, according to documents with the Registrar of Companies.
The funds will be channelised towards revving marketing and opening 7-8 new stores over the next six months.
With two offline stores under its belt, the start-up reportedly has over 200 brands currently.
In context:
Indian start-ups script a success story
HealthKart is one of India's leading start-ups, serving as an e-commerce platform for nutritional and dietary supplements.
HealthKart was launched in 2011 by Prashant Tandon and Sameer Maheshwari, and is based out of Gurugram, Haryana.
The start-up has its own app, 1mg, which clocked over 500,000 downloads across Android, iOS and Windows devices.
It has also made expansions into the health and fitness spectrum.
03 Aug 2016

HealthKart raises over Rs.80 crore from Sequoia, Kae Capital
Love Business news?


Stay updated with the latest happenings.
Voonik is an online e-commerce website that caters to women's fashion and clothing, headquartered in Bengaluru, India.
It was founded in 2013 by Sujayath Ali and Navaneetha Krishnan, first launching as a mobile application and later branching out as a website.
The start-up reportedly garnered annual merchandise volumes of over $80 million currently, with over 10 million registered users.
03 Aug 2016

Ee-commerce portal Voonik raises $3 million from InnoVen Capital
Online women's fashion platform Voonik raised $3 million in a fresh round of debt financing from InnoVen Capital, soon after the portal closed its last funding of $20 million a month ago.
The funds would help the Bengaluru-based start-up to increase marketing across diverse media channels and television.
The funding is stipulated to increase its runway by about three months.
Indian start-up Repaireasy was launched in 2013 by Rishi Wahi and Naveen Goyal with the objective of catering to the gadget servicing market in the country.
The start-up, based out Pune, had launched with services for fixing laptops, smartphones and tablets.
Repaireasy, run by Bhrmaa Software Solution currently operates out of an office in Pune with around 60 employees for its operations.
03 Aug 2016

Repaireasy raises $250,000 funding from investors
The gadget-servicing company has raised $250,000 in a funding round from investors based out of India and other regions, and also included an Australian company.
Currently operating as an online platform, the start-up is looking to branch out with an office in Mumbai and expand its network to Delhi, Bengaluru and Chennai.
It has also charted plans to raise its headcount to 200.
Love Business news?


Stay updated with the latest happenings.
Medinfi is an app-based platform that helps users find doctors and hospitals that are close to the user and enables quick and easy access to medical help.
It was founded in 2014 by Ravi Shankar Mishra, with a team of 20.
Backed by solid market research in the health-care field, the company soon launched their mobile application covering Bengaluru, Delhi and Mumbai.
03 Aug 2016

Medinfi gains $200,000 in fifth funding round
The Bengaluru-based healthcare information provider Medinfi has raised $200,000 in its latest round of funding from existing investors.
The investors included Allianz General Insurance's former chief executive officer Hemant Kaul, and Xavier Labour Research Institute's Ram Kumar Kakani.
Medinfi aims to use the funding to boost its user base to 500,000 by March next year, and initiate further expansion to other regions in India.