Business
Sharp drop in foreign remittances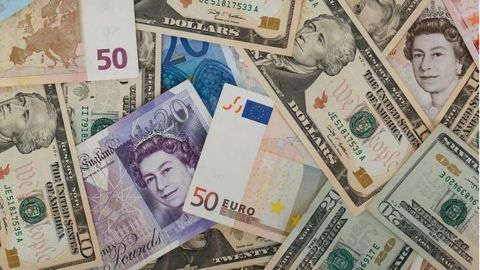 A steady drop in crude oil prices and a subsequent decline in remittances from Gulf countries is raising the hackles of the Indian Government.
Remittances in 2015-2016 from the Persian Gulf region saw a 2.2% decline for the first time in six years.
India is the world's largest recipient of foreign remittances from Indians working abroad. In 2015 India received $69 billion in remittances.
In context:
Fallout of dropping Gulf remittances
About

What's causing remittances to drop?
A 62% drop in crude oil prices has seen expansion plans of Middle East companies come to a halt.
A significant number of jobs have been cut at companies like Abu Dhabi National Oil, Abu Dhabi National Energy, Eithad Rail and more.
Saudi Arabia's Nitaqat Law allows jobs to be reserved for natives which will now make it harder for Indians to get jobs.
Details

Direct Impact on India's economy
A prolonged drop in remittances is likely to dent India's economic growth warned Moody's Investor Services.
Remittances are significant since the recipients are mostly poor families that use them for medical expenses and other necessities.
This drop is a 'red flag' as it could result in an imbalance of India's current account deficit and economists at Citigroup Inc. expect the rupee to weaken further.
Love Business news?


Stay updated with the latest happenings.
Top 5 countries with highest remittances

In 2015, India received the highest remittance across the world at $72.2 billion; followed by China at $63.9 billion, the Philippines at $29.7 billion, Mexico at $25.7 billion and at 5th place is France at $24.6 billion.
Details

Indirect impact on economy
The drop in crude prices has resulted in a sharp drop in India's exports to the Gulf region.
Dropping remittances and Indians losing jobs could put pressure on the Indian Government to create more jobs as overseas companies slashed their workforce.
However, amid the churn, Gulf Countries are seeing development in infrastructure pick up; this could create jobs for professionals and skilled workers.
05 Aug 2016

Sharp drop in foreign remittances
Remittances vs. FDI

In 2014, inward remittances was nearly three times the foreign direct

investment

($24.3 billion) in India. Last year, remittances accounted for 1.75 times the

FDI

as there was a significant rise in

foreign direct investment

.