Business
Foreign exchange reserves soar by $3 bn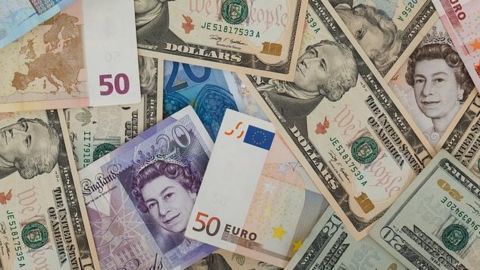 According to an RBI statement, foreign exchange (FE) reserves in India went up by nearly $3 billion for week ending July 29, 2016.
Current foreign exchange reserves are at $365.4 billion.
In anticipation of the upcoming FCNR (b) that matures in September and an outflow of $26-30 billion is expected, the RBI is shoring up FE reserves to make provisions for it.
In context:
India shoring up foreign exchange reserves
Details

Record high for FE reserves
India's foreign exchange reserves are at an all-time high, attributable to a rise in Foreign Currency assets.
Last month, foreign portfolio investors invested nearly Rs.7000 crores in bonds and Rs.11000 crores in equities in the local market: the highest in 4 months.
The lower costs of importing crude oil and weak domestic demand for gold has also contributed to an increase in FE reserves.
About

Foreign Currency Assets
Foreign Currency Assets (FCA) are maintained as multi-currency portfolios that include major currencies such as Euro, Pound Sterling, US Dollar, Japanese Yen etc.
However, FE reserves are solely denominated and expressed in US dollars.
Fluctuation in FCAs is essentially on account of buy and sell of FE by the RBI, income from investment of FE reserves and effects of revaluation of existing assets.
Love Business news?


Stay updated with the latest happenings.
FCNR (b) Deposits

FCNR (b) deposits were raised under a special RBI

scheme

in 2013 intended to boost reserves. The FCNR (b) is essentially a term deposit by NRIs and PIOs in foreign currency that allows them to invest in India without worrying about currency risks.
06 Aug 2016

Foreign exchange reserves soar by $3 bn