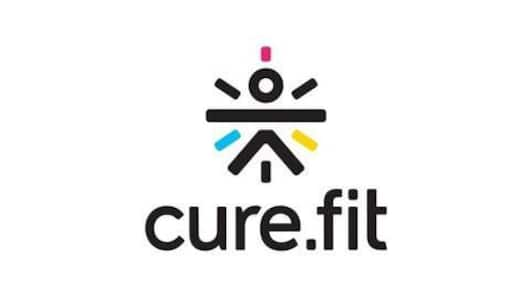 Health start-up Cure.Fit raises $120mn in Series C funding
Bengaluru-based health and fitness start-up Cure.Fit has raised a massive $120mn (around Rs. 825cr) in its Series C round of funding led by existing investors IDG Ventures, Accel Partners, and Kalaari Capital.
Prior to this round, Cure.Fit had already raised funding in excess of $50mn, and the latest round brings the start-up's total to more than $170mn.
Here are the details.
Cure.Fit was founded by former Flipkart executives
Cure.Fit, established in 2016 by former Flipkart executives Mukesh Bansal and Ankit Nagori, serves as a holistic fitness platform.
The platform seamlessly integrates physical fitness (Cult.fit), mental health (Mind.fit), nutrition (Eat.fit), and the soon-to-be-launched primary care feature (Care.fit), all within one app, thereby allowing users to order healthy meals, book classes, work out at home etc.
Cure.Fit currently operates in the NCR, Bengaluru, Hyderabad.
What Cure.Fit plans to do with the fresh funds
Cure.Fit plans to use the funds to aggressively expand.
Currently, the start-up has more than 75 Cult.fit and Mind.fit centers in India, and plans to expand the number to 500 in the next three years.
The funds will also go into strengthening Cure.Fit's online platform by providing services like AI-based health planning.
Cure.Fit is also eyeing new geographies like Southwest Asia.
Love Business news?
Stay updated with the latest happenings.
Yes, notify Me
Despite initial losses, Cure.Fit seems to be going strong
In 2016-17, Cure.Fit posted net sales of more than Rs. 3cr, but its losses were six times that amount at Rs. 17.98cr.
However, that didn't stop the start-up from acquiring several smaller businesses.
Currently, with multiple centers and newer ones opening, Cure.Fit seems to be on an upward trajectory. Even its food business has picked up, and reportedly handles 10,000 orders a day.
Cure.Fit's funding comes at the perfect time
The sports, fitness, and wellness industry in India, growing at a compounded annual growth rate of 17%, is poised to touch a colossal $90bn by 2022. Given this fact, Cure.Fit couldn't have picked a better time to secure a large chunk of funding.