Business
HeyBnb launches in India across 17 cities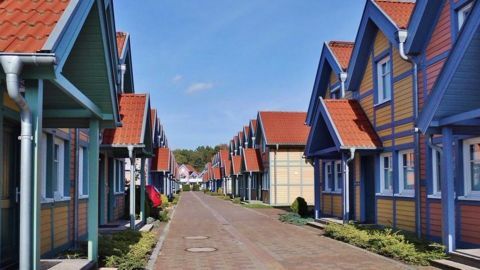 HeyBnb made its foray into the Indian hospitality market targeting travellers seeking accommodation across various Indian cities.
The company's concept of home sharing will now see footprint across 17 cities such as New Delhi, Puducherry, Coorg, Kochi, Bengaluru, Mumbai, Goa Agra, Varanasi, amongst many others.
The company is currently targeting tourist destinations, hill stations, forests, and pilgrim regions in India to enable initial growth.
In context:
HeyBnb launches in India across 17 cities
Airbnb is an online platform connecting hosts and guests across the world, helping people to find accommodation or rent their available space to guests.
The portal, launched in 2008 and currently based in California, claims to have over 1,500,000 listings across 191 cities.
The revenue for the website is garnered from processing fees collected from the bookings, ranging between 6% and 12%.
HeyBnb is a web and application-based platform that helps users find or host accommodation space for travellers across the globe.
The company, founded by Nitesh Shetty, Stan Dong, and Kenny Blatt, is based out of Singapore and is pitched as an upcoming competitor to Airbnb.
The platform caters to all iOS and Android users.
HeyBnb currently has its operations out of Bengaluru in India.
Love Business news?


Stay updated with the latest happenings.
11 Aug 2016

HeyBnb launches in India across 17 cities
HeyBnb sets global markets in sight

"The global size of the vacation stay market is expected to reach $170 billion by 2019, out of which five players - Home Away, Airbnb, VRBO, One Fine Stay and Tujian - own less than 10 per cent share." - Kenny Blatt, HeyBnb Co-founder
11 Aug 2016

HeyBnb looks to scale up shared spaces in India
The company is aiming to boost the shared space market, helping users find economical accommodations and popularise the concept amongst travellers.
With HeyBnb making its initial foray into tourist destinations in India, it will help boost the tourism sector and draw in more budget travellers for these zones.
The company said it is also looking to increase its room count to 60,000 by October.
HeyBnb targets budget travellers

"We want to cater to leisure travellers like youth, families, solo travellers and women travellers, hence most properties listed on our platform are priced between Rs 1,000 and Rs 13,000. We want HeyBnb to be the one-stop platform for foreigners when they visit India."- HeyBnb