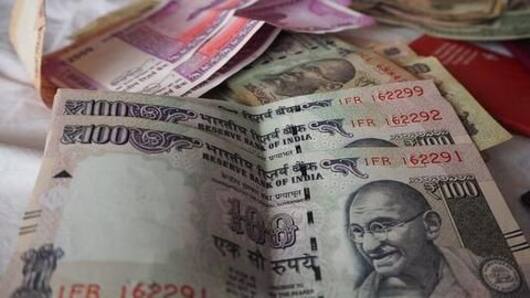 Is China printing Indian currency? China hasn't denied it yet
China has yet to deny a report by the South China Morning Post (SCMP) which claimed that China Banknote Printing and Minting Corporation (CBPMC) was printing currency notes for India and several other countries.
While the Centre has rubbished the claims, Congress MP Shashi Tharoor has asked for a clarification from Piyush Goyal and Arun Jaitley.
As of now, many questions remain unanswered.
What started the controversy
Credits:
The SCMP quoted CBPMC President Liu Guisheng in its report.
The report stated that printing foreign currency was relatively new for China, and had begun with the multi-billion dollar Belt and Road Initiative (BRI) which saw China printing Rs. 100 notes for Nepal from 2015.
Reportedly, the CBPMC expanded on this, and started printing currency for other countries, including India.
What the CBPMC President had claimed
In an earlier article for China Finance, Liu Guisheng had written that CBPMC had "seized the opportunities brought by the [BRI] initiative and successfully won contracts for currency production projects in a number of countries including Thailand, Bangladesh, Sri Lanka, Malaysia, India, Brazil and Poland".
Love Business news?
Stay updated with the latest happenings.
Yes, notify Me
Shashi Tharoor raked up a storm by asking for clarification
Reacting to the SCMP report, Congress MP Shashi Tharoor raked up a storm by asking the Centre for a clarification on Twitter.
Tharoor's concerns about the "impact on national security" was quoted by Chinese state media.
However, Bai Ming, the deputy director of the Chinese Academy of International Trade and Cooperation (CAITEC) dismissed Tharoor's concerns saying cooperation with China doesn't pose any security threat.
Ming assuages Tharoor's concerns about national security
"This statement is very ridiculous. Cooperation with China will not affect the interests of the other party. China has not let other countries be in debt for 'obeying' China. We don't have this ability...The only thing we pursue is mutual benefit," said Ming.
Opposition leaders express concerns over the report
Tharoor wasn't the only one concerned.
Congress leader Randeep Surjewala said that the SCMP report, if true, would point toward a "grave breach of national security".
Meanwhile, AAP national spokesperson Raghav Chadha raised further questions: "Was India approached by China, and did we succumb to pressure from them in their bid to increase their global influence?," Chadha asked.
No conclusive answers till China responds
While Ming responded to Tharoor's concerns, Chinese authorities haven't denied the SCMP report yet.
The People's Bank of China, and the Chinese Ministry of Foreign Affairs have yet to respond to the Hindustan Times' requests for comment.
Till such time China officially responds, it seems that a conclusive answer to whether China is printing Indian currency will remain elusive.