Business
Flipkart co-founder Sachin Bansal admits to company not meeting targets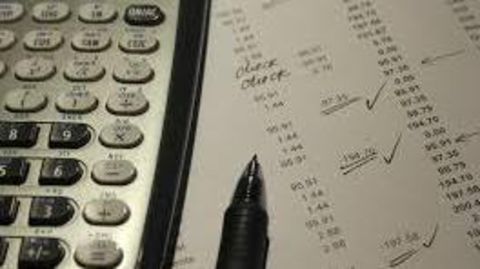 Sachin Bansal, who earlier this year stepped down as CEO of Flipkart, admitted that the e-commerce portal had not been meeting its targets.
At a townhall held at the company's headquarters at Bengaluru, Bansal responded to questions put forth by worried employees expressing their concern over the heavy layoffs.
Bansal also said that he had been victim to the layoffs, due to weak performance.
In context:
Flipkart co-founder admits to company missing targets
Sachin Bansal is an Indian entrepreneur, who co-founded the e-commerce platform Flipkart in India.
Sachin and Binny Bansal started Flipkart in 2007.
When they first started the business, they delivered books and other products personally to their online buyers.
Late last year, Bansal's net worth reached a whopping $1.3 billion, and was touted to be India's 86th richest individual.
03 Dec 2015

Flipkart's worrying finances
Flipkart, one of India's top e-commerce portals, came under the spotlight for reporting poor results and not improving profit figures.
Flipkart's investors, that include bigwigs such as Qatar Investment Authority and Tiger Global, red-flagged the dire finances of the company after it went on a hiring spree and began making heavy investments.
Flipkart had poured in money for various acquisitions throughout the year.
Love Business news?


Stay updated with the latest happenings.
03 Dec 2015

Flipkart reports losses, looks to restructure company
The e-commerce behemoth late last year, reported losses to the tune of Rs.2,000 crore, which was much higher than its earlier loss of Rs.715 crore.
Despite raising nearly $2.6 billion last year, the company splurged heavily on marketing, advertisements, offers and discounts.
With its poor results, the company soon announced that it would lay off at least 700 under-performing employees to cut costs.
Flipkart downsizes headcount by 3 percent

"Employees who do not meet the performance bar are encouraged to seek opportunities outside the company where their skills can be better utilized," said a statement issued by Flipkart.
22 Aug 2016

Flipkart co-founder Sachin Bansal admits to company not meeting targets
Flipkart employees in praise of Bansal's frankness

"It was like a reminder of the Big Billion Day glitch in 2014, when Sachin and Binny both emailed and apologized to the customers. They are the kind of people who acknowledge things when they screw up," said an employee.