Business
Bed, Bath & Beyond, Walmart and others launch investigations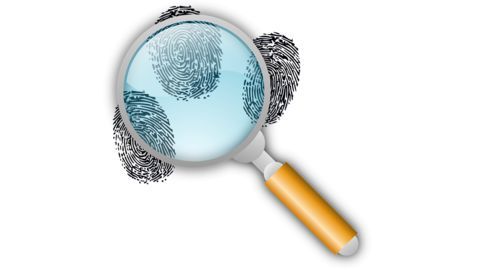 Following Target's decision to cut ties with Welspun India, Bed, Bath & Beyond and JCPenney also started investigations into the quality of Welspun India's products.
Furthermore, according to the Wall Street Journal, Walmart is "reviewing" Welspun India's certification records, while Macey's is also monitoring the situation.
Ikea, however, said that it had faced no issues with the quality of Welspun products so far.
In context:
Welspun India shares tank as companies find duplicity
Welspun India

A brief overview of Welspun India
Welspun India was incorporated in 1985 in Mumbai.
It is India's and Asia's largest home textiles exporter and supplies 18 out of the world's 30 biggest retail chains.
It exports 68% of its production to the US, 23% to Europe and the balance to the rest of the world.
Part of the $3.5 billion Welspun Group, it has an annual revenue of $280 million.
Welspun manufactures towels used during Wimbledon

Among its plethora of products ranging from bath robes to bed sheets to carpets, Welspun India also manufactures the towels which are used during the Wimbledon tennis tournament.
Love Business news?


Stay updated with the latest happenings.
19 Aug 2016

Target cuts business ties with Welspun India
America's second largest discount retailer, Target, cut ties with Welspun India, one of India's biggest textiles manufacturers.
Target announced its decision after an "extensive investigation" which revealed that Welspun India had been substituting cheap non-Egyptian cotton sheets for the 100% Egyptian cotton sheets that it was supposed to provide Target with.
The extent of Welspun India's deception

According to Target, Welspun India had been providing it with non-Egyptian cotton sheets from 2014-2016. Over 750,000 products had been affected over the last two years, and Target is now offering refunds to customers who purchased those sheets.
26 Aug 2016

Bed, Bath & Beyond, Walmart and others launch investigations
Wellspun India's biggest customers

According to Bloomberg data, Bed, Bath & Beyond is Welspun India's largest customer, followed by Target.
Love Business news?


Stay updated with the latest happenings.
Effects

How has these developments affected Welspun India?
According to analysts, dark days lie ahead of Welspun.
Over the last seven days, stock prices of Welspun India have dropped by 43%.
Furthermore, 95% of Welspun India's revenue comes in from exports and a tarnished reputation might cost the company dearly.
Analysts also estimate that Welspun India might have to pay a one-time penalty of 1-2% of its total revenue.
15 Sep 2016

Welspun to face class-action lawsuits in US
Welspun India is set to face class-action lawsuits for consumer fraud in the United States.
Aggrieved parties in the US have filed lawsuits for deception, fraud, false pretence, false promise, misrepresentation, unfair practice or concealment, suppression, breach of warranty and/or omission of material fact.
Complainants have alleged that Welspun sold cheap cotton sheets, passing them off as Egyptian cotton.
17 Nov 2016

Welspun will monitor its Egyptian cotton business
According to Welspun India Ltd, the issue with their products isn't quality-related but the traceability-related.
Chairman B.K. Goenka said, "Our supply chain had become complex and this provided a challenge for tracking and traceability."
Welspun will now make its Egyptian cotton products in-house for which they are planning to install systems like radio frequency identification.
This will help in tracing all of Welspun's products.