Business
Google's Waze expands carpooling service to San Francisco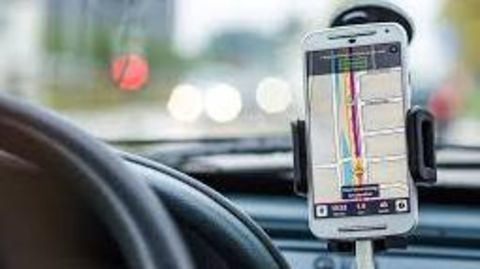 Tech conglomerate Google is set to launch its carpooling service along San Francisco this fall and expand it if the service proves to be successful, according to the recent media reports.
The service, which started out around Google's headquarters, is looking to be a potential rival to other carpooling services like UberPOOL.
The reports said that any commuter using the Waze app could participate.
In context:
Google to expand carpooling service in San Francisco
Waze was launched as a navigation-based application for smartphones and tablets.
The application, developed by Israeli company Waze Mobile, was acquired by American tech giant Google in 2013.
The app, apart from enabling navigation and traffic data, also enables users to actively share accident and traffic reports, or any other issues along the route, providing other users traffic knowledge real-time.
17 May 2016

Google launches ride-sharing services in California
Google announced earlier this summer that it was launching its ride-sharing service for commuters along the California's Bay Area.
The program was launched as a pilot program for around 25,000 employees across companies like Adobe Systems and Walmart.
The app proved to be economical for its commuters, charging users $0.54 a mile, looking to compete against other players such as Uber and Lyft.
Love Business news?


Stay updated with the latest happenings.
Waze to link commuters with drivers on the same route

"Since so many people are already using Waze to get to work, why not help a fellow commuter heading in the same direction? That's what Waze Carpool is all about," the company said on its website.
31 Aug 2016

Google's Waze expands carpooling service to San Francisco
31 Aug 2016

The Google-Uber saga
Surprisingly, Uber's newest rival in its carpooling service, Google, was once its ally.
Google had earlier invested nearly $258 million in the company in 2013.
Google's parent company, Alphabet, saw its top executive David Drummond resign from Uber's Board due to increasing rivalry between the two firms.
Uber had previously been using Google's navigation software, but has recently taken on developing their own maps.
23 Feb 2017

Google's Waze eyes expansion
Waze, the Google-owned, crowdsourced navigation app is looking to expand its carpooling features in cities beyond the Bay Area of San Francisco, which first featured its ridesharing features.
Noam Bardin, Waze boss, said the expansion plans include American cities and Latin American markets.
The main purpose of Waze Carpool is to enable multiple riders to drive to a common destination at bare minimum prices.