Business
Google forays into the ride-sharing turf of Uber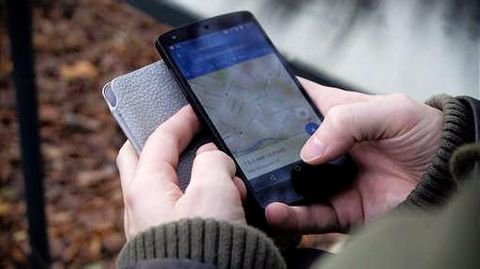 Google is planning to expand its ride-sharing service in San Francisco.
Google, a unit of Alphabet Inc., had started a pilot program in California headquarters in May which enabled people to use the Waze app to connect with other commuters.
This service will now be provided in San Francisco, putting Google in "direct, immediate competition with Uber".
In context:
Google wonder launches that didn't take off
August 2007

Google Video marketplace fails to impress
Google unveiled its product called Google video marketplace to enable consumers to "buy and rent a wide range of video content from major television networks, professional sports leagues, cable programmers, independent producers and film makers."
It was assumed to be an answer to Apple's iTunes but didn't take off as expected and was shut in August 2007.
2012

Knol fails to become the next big thing after Wikipedia
Google launched Knol in July 2008 and was endeavored to include user-written articles on a spectrum of topics.
The term knol, was defined as a "unit of knowledge", referred to an article in the project.
Knol was described both as a rival to encyclopedia sites such as Wikipedia, Citizendium, and Scholarpedia but was canned, all the content was deleted by 2012.
Love Business news?


Stay updated with the latest happenings.
2012

Google Jaiku doesn't match up to Twitter levels
Jaiku which could have been as big as Twitter was a "social networking, micro-blogging and lifestreaming service" too failed to impress.
It was bought in 2007 from Jyri Engeström and Petteri Koponen.
It was shut down in 2012, after the product failed to gather as much traction as hoped for.
Sources also claimed that Google wanted to focus primarily on Google+ at that time.
Rivals to Facebook

Google fails to provide a worthy rival to Facebook
Google launched a number of projects to bridge the gap created by Facebook.
While Orkut began well, it quickly lost to Facebook.
Google introduced another product in the form of a "social networking, microblogging and messaging tool" called Google Buzz.
It was blended into Gmail and the users could "share links, photos, videos, status messages" etc.
It was shut down in 2011.
Google Glass

Google fails to break the 'Glass' ceiling
Google Glass was an optical head-mounted display created like a pair of eyeglasses.
It was developed to become an omnipresent computer.
Google Glass displayed information in a smartphone-like hands-free format and was considered Google's next big thing.
However, it failed to gain popularity because people were confused about its use and it seemed more of a prototype than a finished product.
Other Google products that failed

Google's other products that either were shut down or failed to become popular were: Google Hangouts on Air, Google Answers, Google Catalog Search, Dodgeball, Google Notebook and Google Page Creator.
Love Business news?


Stay updated with the latest happenings.
01 Sep 2016

Google forays into the ride-sharing turf of Uber