Business
Reliance Jio's free call offer gets clean chit from TRAI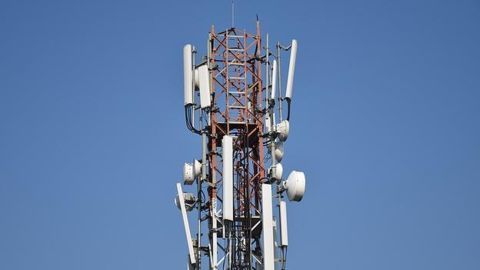 In a letter addressed to telecom companies in India, the Telecom Regulatory Authority of India clarified that Reliance Jio's free call offers were not discriminatory or non-compliant.
Telecom operators including Vodafone and Airtel had approached TRAI accusing Jio of using "discriminatory and predatory" tactics to gain market advantages.
TRAI welcomed the announcement stating that it had vindicated their stance.
In context:
Jio's rocky relationship with Indian Telcos
Demands

Reliance Jio calls for additional interconnection points
Reliance Jio accused other players in the Indian telecom industry of not releasing adequate interconnection points for its connectivity.
The telecom company said that it would take legal action against other networks due to the setbacks Jio faced after its launch on 5 September.
Reliance Jio's network had taken a hit due to interconnectivity issues, with almost 5 crore call failures last week.
Accusations of non-compliance, inaction

"No action was taken for the last several weeks, resulting in non-compliance of TRAI (Telecom Regulatory Authority of India) regulation on the quality of service which mandates that POI congestion should not affect more than 1 call in every 200 calls made," Reliance said.
Love Business news?


Stay updated with the latest happenings.
12 Sep 2016

Idea increases interconnection points with Reliance Jio
Telecom operator Idea Cellular said that it would be willing to provide additional interconnection points to Reliance Jio earlier this week.
After Reliance raised concerns about interconnectivity issues, India's Telecom Regulatory Authority of India (TRAI) intervened to resolve the issue.
Idea Cellular said that it would increase capacity to over 65 lakh Jio subscribers and release 196 interconnection points soon.
21 Oct 2016

Reliance Jio's free call offer gets clean chit from TRAI
22 Mar 2017

After Airtel's 'fastest network' claim, Jio objects
Airtel announced it had the fastest network speed during July-December 2016 according to renowned internet testing firm Ookla.
However, Reliance Jio has alleged Ookla charges money for giving out awards like "Fastest Mobile Network", and that it had also approached Jio.
It said speed test results are attributed to the primary SIM, when it is actually a function of the secondary in dual-SIM phones.
31 Mar 2017

Airtel asked to remove "fastest internet" ad
Reliance Jio approached the Advertising Standards Council of India asking it to remove an Airtel advertisement that claims Airtel has the fastest internet in India.
Jio said Airtel's claims were misleading and based on falsified data which was made in collusion with speed test company Ookla.
ASCI has asked Airtel to modify or withdraw the advertisement by 11 April.
Love Business news?


Stay updated with the latest happenings.
04 Apr 2017

Jio leads in broadband speed with 16.48 Mbps: TRAI
TRAI revealed that Reliance Jio topped the list in terms of broadband speed (16.48 Mbps in February), with double that of Airtel (7.66 Mbps) and Idea (8.33 Mbps).
All three, however, registered marginal declines in speeds since January.
Earlier, Airtel had issued an ad claiming to be the fastest network based on Ookla results; ASCI has asked for it to be modified or withdrawn.