Business
Disney slashes 250 jobs in consumer products unit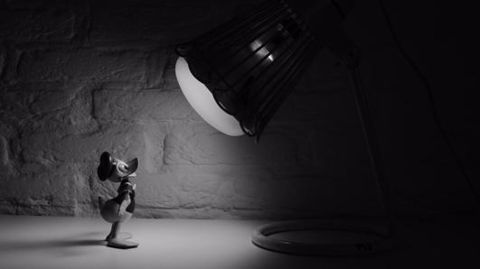 The Walt Disney Company slashed nearly 5 percent of its consumer products staff on Wednesday.
The job cuts would affect 250 staff who have been working with their digital and consumer products unit.
Touted to be the world's largest entertainment companies, Walt Disney has over 180,000 employees working for the conglomerate.
The layoffs will affect game staff, as Disney shifts to a licensing model.
In context:
Disney slashes 250 consumer products jobs
Walt Disney is an American media company that has diversified interests across mass media.
It was founded in 1923 by the highly acclaimed cartoonists Walt Disney and Roy Disney.
Starting out as a cartoon studio, it soon diversified into producing films, opening theme parks and providing consumer products.
The media giant made over $52 billion in revenues last year, with profits of $8.38 billion.
15 Sep 2016

Disney slashes 250 jobs in consumer products unit
Love Business news?


Stay updated with the latest happenings.
Who is affected?

Layoffs for those in interactive media
The layoffs for the company include those staff who worked on video games and media products, as Disney adopts a change in its interactive business.
The company is looking to move from a model of internal development of games to licensing them instead.
Most of those affected by the layoffs are from the studio at Bellevue, Washington, reports said.
Why?

Why were the layoffs initiated?
After the media company witnessed massive growth from its 'Frozen' and 'Star Wars' franchisees, its interactive media and digital unit business raised concerns.
The business had suffered dipping sales, and had reported declining profits.
This proved to be an area of concern, as the company's other divisions saw major improvements.
Earlier this year, it had shut its popular video game and toy range, Infinity.
Disney on a restructuring spree

The latest layoffs come after over 300 workers from the video game line Infinity lost their jobs. In July this year, another 30

employees

from the Maker Studios were laid off, while its theme parks unit has also resorted to downsizing headcount.