Business
Mondelez International invests Rs.100 crore in India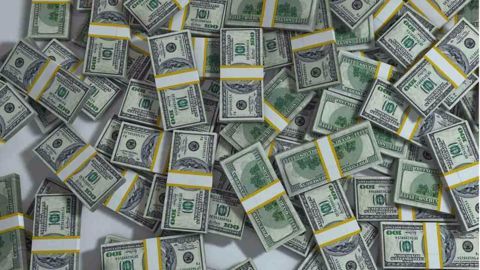 Mondelez International said it is set to invest around $15 million to build a global research and development center in Thane, India.
The new research centre would employ around 150 scientists and engineers, and other professionals who will be able to develop technical platforms for food and beverages.
Apart from these functions, the company would employ those who can target consumer behaviour and packaging.
In context:
Mondelez set to invest $15 million in India
About

Mondelez International
Mondelez International is one of the world's biggest food processing company, based in Illinois, United States.
The American company is known for its popular brands such as Oreo, Milka and Cadbury's.
Founded in 2012, the company was previously known as Kraft Foods, which was in operation from 1923 to 2012.
The company has witnessed massive growth, generating revenues of around $30 billion in 2015.
Mondelez' interesting recipe collection

Targeting a bigger consumer base, Mondelez International has a massive collection of interesting recipes that its consumers can try with their snacks and chocolates. It lists everything from Chips Ahoy and plantain quesadilla to a hedgehog cake made out of their popular cookies!
Love Business news?


Stay updated with the latest happenings.
16 Sep 2016

Mondelez International to make global R&D investments of $65 million
Food industry giant Mondelez International said it would invest a whopping $65 million across the globe for research and development improvements.
The American company would target the scaling up of innovation and existing research and technical centers.
The company is looking at nine prominent centres in Mexico, New Jersey, Poland, India, China, Singapore, Brazil and two centers in the UK.
Research hubs targets understanding consumer trends

"These hubs will enable improved efficiency, effectiveness and accelerated project delivery, while the increased scale across key markets will provide rapid access to changing consumer needs and trends," Mondelez International EVP Rob Hargrove said.
20 Sep 2016

Mondelez International invests Rs.100 crore in India
Mondelez International to open Thane center in December

Mondelez also said it is set to "start construction of the Thane facility in December, and the site is expected to be fully operational by mid-2018. The new facility will come up at the site of the previous

science

and

technology

centre".