Business
Mu Sigma's Dhiraj Rajaram looks to gain controlling stake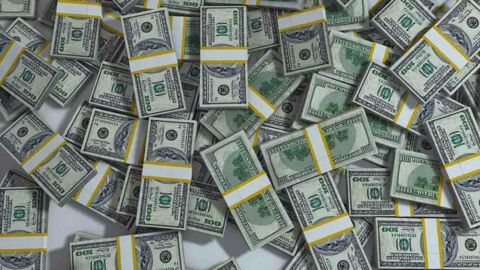 Mu Sigma's founder Dhiraj Rajaram, is looking to acquire controlling stake in the company.
The founder is eyeing the 48% stake that is being put for sale by its CEO and investor, General Atlantic.
Reports said that Rajaram would buy the entire 48%, pitching the company's valuation at $800 million.
His ex-wife and CEO Ambiga Subramanian and General Atlantic, value it at $1.5 billion.
In context:
Mu Sigma's founder seeks controlling stake
Mu Sigma is a leading data analytics company based in Chicago.
Founded by an Indian, Dhiraj Rajaram, the company has its main operations in Bengaluru, Karnataka.
With over 125 major clients under its belt, the company has charted massive growth and is valued at over $1 billion.
Its investors include Sequoia Capital, MasterCard, General Atlantic and FTV Capital.
Love Business news?


Stay updated with the latest happenings.
08 Aug 2016

Mu Sigma's CEO, investor, look to sell stake
Mu Sigma's CEO Ambiga Subramanian and the company's biggest investor, General Atlantic, were said to consider selling their stake in the data analytics company.
General Atlantic holds almost 24% of the company, while Ambiga Subramanian controls the same amount of stake.
Reports said that General Atlantic has roped in Credit Suisse and Citigroup to sell the stake, at a valuation of $1.5 billion.
Why consider a combined sale?

"The combined stake may fetch a better valuation as the buyer can get hold of a large minority stake in a single deal than if each investor is selling separately", reports said, citing persons familiar with the matter.
22 Aug 2016

Private equity funds, pension funds eye stake in Mu Sigma
With Mu Sigma's CEO and General Atlantic looking to sell their combined controlling stake of 48% in the company, reports surfaced on private equity and pension funds expressing interest in acquiring the stake.
It would generate both sellers nearly $600 million each.
Some of the funds eyeing the stake are investors such as Blackstone, Bain Capital, Warburg Pincus and Ontario Teachers' Pension Plan.
21 Sep 2016

Mu Sigma's Dhiraj Rajaram looks to gain controlling stake
Love Business news?


Stay updated with the latest happenings.
05 Oct 2016

Dhiraj Rajaram new CEO of MuSigma
MuSigma founder Dhiraj Rajaram bought back shares held by his former wife Ambiga Subramanian and took over as the company's new CEO.
He also signed an agreement with Subramanian to buy back her holding in the company to retain a 51.6% stake in MuSigma.
Rajaram refused to divulge who funded the buyout, but stated that earlier his wife and him held 25.5% each.