'Make in India' seems to have become 'Assemble in India'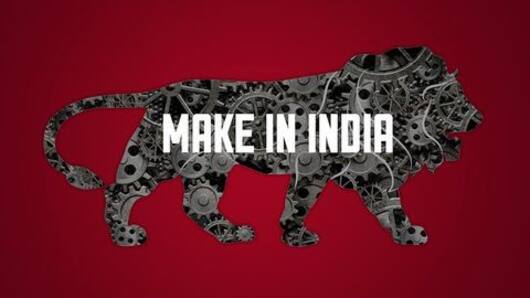 Narendra Modi's ambitious election promise to transform India into a manufacturing hub through the flagship 'Make in India' program has yet to bear fruit.
Indeed, India has made some strides when it comes to reducing imports and making products in India, but recent government data has shown that these strides have come in the form of assembling products, not manufacturing them.
Here's more.
In context
Data gives insights into Make in India's progress
Stats
While India's mobile phone imports dropped, mobile parts imports skyrocketed
According to a study by the commerce and industry ministry, India's mobile phone imports from China have reduced significantly - from $6.3bn in 2014 to $3.3bn in 2017.
Yet, while this seems like a success of Make in India, another set of statistics indicate that in the same period India's imports of telecom and mobile phone parts from China increased from $1.3bn to $9.4bn.
Assembly
India is being used as an assembly hub
The explanation?
Companies setting up manufacturing facilities in India are opting to turn them into hubs of final assembly, while a bulk of the inputs and parts required for assembly are being manufactured elsewhere and being imported into India.
Simply speaking, India seems to be meeting its mobile phone 'manufacturing' targets by being an assembly hub for Chinese companies.
Love Business news?
Stay updated with the latest happenings.
Notify Me
Implications
Rising imports are pushing up India's non-oil trade deficit
Of course, these findings have major implications.
With imports of parts skyrocketing, India's total import of mobile phones and telecom parts increased from $7.64bn in 2014 to $12.72bn in 2017.
The increase in total imports have also resulted in India's total non-oil trade deficit, as well as its non-oil trade deficit with China, increasing consistently.
To conclude
If assembly becomes the norm, India won't gain much economically
On top of all this, India has ambitious targets.
Its initial target, set in 2014, of manufacturing 500 million mobile phones domestically by 2019 was revised this year - India now aims to make 1 billion mobile phones domestically by 2025.
If these targets are met not through manufacturing, but through assembly, India will only have limited economic gains.