Business
Walmart set to invest up to $1 billion in Flipkart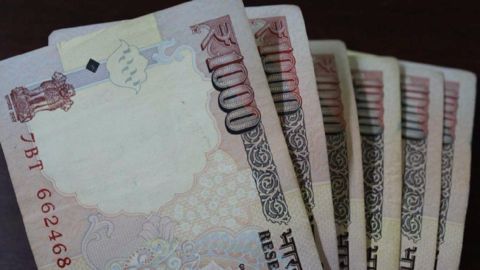 American retail giant Walmart Store Inc. is in talks to invest up to $1 billion in the Indian e-commerce website Flipkart.
The investment would translate into Walmart acquiring a minority stake in the Indian company.
The investment talks come in the wake of rising competition between e-commerce companies for supremacy in the market.
The terms of the deal were not specified.
In context:
Walmart to invest $1 billion in India
Flipkart is one of India's biggest e-commerce players, with its massive online platform valued at over $15 billion.
The company was founded nine years ago, by ex-Amazon employees, Sachin Bansal and Binny Bansal.
Currently headquartered in Bengaluru, Karnataka, the company has clocked revenues of over $1.5 billion last year.
Famous e-commerce portals for fashion like Jabong and Myntra are owned by Flipkart.
Competition

Flipkart's rising rivalry with Amazon
When Amazon entered the bustling Indian e-commerce market in 2013, the stiff competition has forced rising rivalry amongst the companies.
With billions of dollars in investments and a multitude of investors' stake at hand, Flipkart and Amazon are at a constant battle to gain greater market share.
Apart from launching mega sales, they continue to battle for exclusive selling rights for different products.
Love Business news?


Stay updated with the latest happenings.
29 Sep 2016

Walmart set to invest up to $1 billion in Flipkart
Analysts highlight Flipart's growing need for partnerships

"With its main competitor Amazon getting very aggressive, Flipkart needs a solid partner to bolster its operations with not just capital but also branding, logistics, sourcing and other retail experience, they won't be able to pull it off with small partners."- Devangshu Dutta, Third Eyesight.
Investment benefits

How will the Walmart investment help Flipkart?
Flipkart, pitched to be India's largest online retailer, has come under fire with Amazon stepping up investments in India.
Amazon has made investments nearing $5 billion in India till date.
The deal would help inject Flipkart with massive capital to rival the American e-commerce pioneer.
It would also help the company boost its market share, which is currently dominated by Amazon.
Flipkart's cushion against rising losses

The $1 billion capital injection for Flipkart would provide ample support for the company to withstand further losses. Flipkart's losses amounted $448 million in 2015. The investment would be its first after July last year when it raised $700 million.
Love Business news?


Stay updated with the latest happenings.
Investment gains

Walmart: Gaining an Indian foothold?
Walmart, based at Arkansas, has been battling Indian regulations to gain a strong foothold in the country.
India is touted to be one of the world's largest retail markets, after U.S. and China.
Walmart had previously ventured into a joint partnership in India with Bharti Group in 2007, but the business failed.
The Flipkart investment would help Walmart foray into India's e-commerce market.