Business
RBI directs banks to publish photos of only wilful defaulters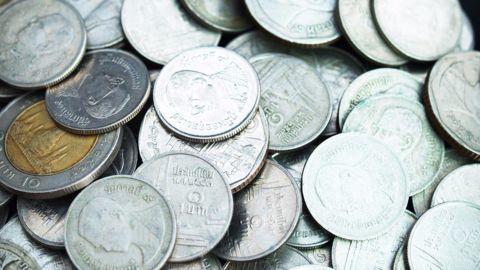 The Reserve Bank of India directed lenders and other financial banking institutions to not resort to publishing photographs of all defaulters indiscriminately.
It issued a notice to only publish photographs of those defaulters that come under the wilful defaulter category.
RBI also asked the banks to structure a policy with the guidelines and criteria under which the bank can publish the photos.
In context:
RBI takes stand on banks publishing defaulters' photos
The Reserve Bank of India serves as the country's central apex bank, controlling and regulating the monetary policies.
Led by Urjit Patel, who serves as the Governor, the RBI issues directives and notices regarding the management and supply of the rupee in the country.
Headquartered in Mumbai, the bank is also popularly known as Mint Street.
Who are wilful defaulters?

A wilful defaulter is one who has borrowed money from a bank, but has not used the money for the purpose it was borrowed for, or has not returned the money borrowed even though the defaulter is capable of returning it.
Love Business news?


Stay updated with the latest happenings.
01 Oct 2016

RBI directs banks to publish photos of only wilful defaulters
RBI cautions banks on publishing defaulter photographs

"A lending institution can consider publication of the photographs of only those borrowers, including proprietors/ partners /directors / guarantors of borrower firms/ companies, who have been declared as wilful defaulters following the mechanism set out in the RBI instructions", the RBI said.
Reasons for notice

Why did the RBI publish the guidelines?
The RBI published the guidelines when it noticed certain banks publishing photographs of defaulters in newspapers.
Many of the defaulters challenged the validity of the action under legal grounds.
The RBI's directive to only publish photographs of wilful defaulters will also bring into effect a system to disseminate credit details of wilful defaulters so that no further bank finance will be provided.
Who does the RBI directive exclude?

The RBI notice to publish photographs of wilful defaulters does not apply to non-whole time directors, and they are exempt from being considered as wilful defaulters unless certain special conditions are met.