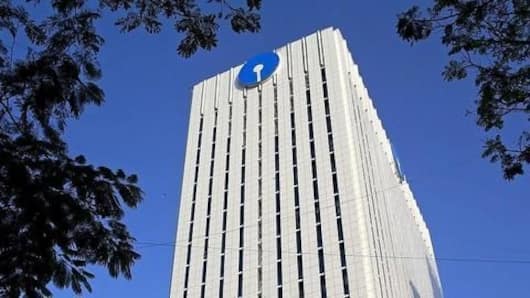 SBI is shutting down these four services by December 31
Over the course of the next two months, India's largest public lender, State Bank of India, is shutting down four services for customers.
Apart from its earlier announcement that magnetic stripe-based debit cards would stop working by the end of the year, SBI is imposing restrictions on cash withdrawals, and making changes to its online banking services and rules.
Here are the details.
SBI had imposed a cash restriction withdrawal for particular cards
From October 31, SBI account holders using Classic and Maestro ATM-cum-debit cards will be unable to to withdraw more than Rs. 20,000 per day.
The withdrawal limit for these cards was Rs. 40,000, but SBI has reduced it to prevent ATM fraud and promote digital transactions.
The restriction is expected to affect many.
However, customers can switch to other cards offered by SBI if they want a higher withdrawal limit.
SBI is shutting down e-wallet SBI Buddy on November 1
SBI is also shutting down its mobile wallet, SBI Buddy, from November 1.
The bank has said that SBI Buddy wallets with zero balance are already being shut down.
However, it's unclear what will happen to wallets that still have balance.
Although the app has over 12 million users, the shutdown is unlikely to affect many as SBI has already offered the YONO integrated digital banking platform as an alternative.
Love Business news?
Stay updated with the latest happenings.
Yes, notify me
Link your mobile number to use internet banking services
SBI has also issued a notification asking all customers to link their mobile numbers with the bank by December 1 if they want to continue using internet banking services.
Customers who have not already registered their mobile numbers with SBI can do so by visiting their nearest branch.
People who do not link their numbers by the deadline will be blocked from using internet banking services.
Switch to EMV chip debit cards if you haven't already
In accordance with an RBI order, SBI had earlier announced that all magnetic stripe-based ATM-cum-debit cards belonging to its account holders would stop working by December 31.
It had also asked all affected account holders to replace their old cards with the more secure EMV chip cards.
SBI is providing free replacements.
However, most SBI customers already use EMV chip cards.
Is this cash limit applicable to EMV chip cards n payment through POS at Hospitals n other emergency services?
Asked 2018-10-30 14:07:47 by Ramanarao Venkata Vanguri
Answered by NewsBytes
As far as we are aware, the Rs. 20,000 limit is only applicable to Classic and Maestro debit cards (EMV or otherwise) on cash withdrawals from ATMs. To get a higher withdrawal limit, you can apply for SBI's other cards. Digital transactions do not have a cap, so POS payments shouldn't be an issue.
How I know my existing debit card is an EMV chip card or otherwise?
Asked 2018-10-29 12:47:28 by Joseph Ooden
Answered by NewsBytes
It's really simple. If your card has a small golden chip on one of its faces, it is an EMV chip card. If it does not have the golden chip, it is a magnetic stripe card.
What are the process to replace old card with new emv chip card?
Asked 2018-10-29 12:11:27 by Sonam Topden Bhutia
Answered by NewsBytes
To replace your magnetic stripe card with a new EMV chip card, you have to apply for a new card. Applications can be submitted through SBI's internet banking portal. Alternatively, you could visit your nearest SBI branch for to apply for a new card.
How long it will take for replacement if I surrender my new card
Asked 2018-10-29 11:48:27 by Ranjit Kumar Phukan
Answered by NewsBytes
The time take to get a replacement card will be as per SBI's standard card issuance norms. Normally, it takes 7-8 days to dispatch a new card. However, you should receive the replacement card within two weeks at most. You can always put in a request for early dispatch, if there's an urgent requirement.