Business
India's biggest spectrum auction: All you need to know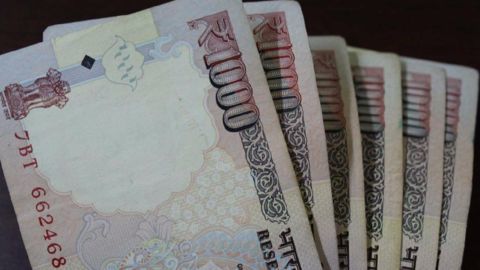 With over 2354.55 MHz of spectrum up for auction across seven bands, India's biggest spectrum auction garnered Rs.53.53 crore on 1 October.
The auction saw five rounds, with the bidding time slated between 9 am to 7 pm.
This is the first time the government is auctioning 700 MHz, although there were no takers for it.
Officials said the auction may end next week.
In context:
India's spectrum and its telecom companies
About

What is a telecom spectrum auction?
The term spectrum refers to radio waves that enable communication between multiple devices.
These waves are divided by the government into bands, to help it stay regulated and also to differentiate between the usage for different types of technology.
Telecom spectrum falls under the 800MHz to 2300MHz band.
The government then auctions the rights to use the spectrum bands to multiple telecom operators.
Who are the bidders?

The list of bidders include

Bharti Airtel

, who leads the telecom market, Reliance Jio, Vodafone India,

Idea Cellular

, Tata Teleservices, Reliance Communications and Aircel. All seven applicants had been approved by the government for the auction.
Love Business news?


Stay updated with the latest happenings.
03 Oct 2016

India's biggest spectrum auction: All you need to know
Market estimates

What are the market's expectations?
With the newcomer Reliance Jio sparring over interconnection points with existing players, analysts expect a huge demand for 2300MHz and 2500MHz spectrum from all players.
These are pitched to be the 4G bands.
The auction will be significant for Vodafone and Idea, who are looking to expand their 4G network.
After the auction, estimates state that Vodafone and Idea will garner stronger 4G presence.
How will the consumers benefit?

With the auction slated to carve out four major 4G telecom players, the competition is expected to get fiercer. Customers can look to get better services and increased data speed, along with decreased tariffs due to newer entrants like Jio offering reduced rates.
06 Oct 2016

Telecom auction moves at snail's pace
Overall, the telecom auction progressed extremely slowly, receiving bids worth a mere Rs.2,482 crore.
For the first time there was a considerable interest in 4G spectrum in 1800MHz (for UP East, Mumbai) and 800MHz (for Rajasthan).
The premium 4G band of 700MHz was completely avoided by all the players.
The 2100MHz 3G band saw significant activity among operators looking to plug coverage-gaps.
Love Business news?


Stay updated with the latest happenings.
20 Jan 2017

Telecom spectrum holdings to rise
Telecom secretary J.S. Deepak stated that due to structural changes and consolidation, the telecom spectrum holding for all operators will rise to 40MHz from 18MHz in 2017.
He said after the October telecom spectrum auction, holdings have "now become 25MHz per operator...so, spectrum scarcity now in India is history."
He said the Centre is planning reforms in Q4 to increase spectrum availability further.