Business
Amazon intensifies Indian market operations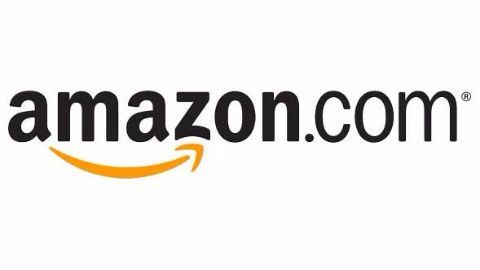 Amazon gears-up to invest $5 billion for wider expansion in Indian markets. This deal would make India its biggest market outside the US.
In addition, Amazon Prime a subscription based product is also slated for launch. This would enable users to stream videos, music-tracks and store them on Amazon cloud.
A large number of new ware-houses and date-centers are also on the cards.
In context:
Amazon's business trajectory in India
5 Jun 2013

Amazon steps into the Indian ecosphere
The American giant, launched its Indian market place "amazon.in" and clocked 10,000 orders the first day.
Initially, it did not own its products but merely facilitated as a platform for retailers as FDI was barred in e-commerce. It operated on a market-place model.
Amazon's push into India came as a result of the company's interaction with the then Commerce and Industry minister, Anand Sharma.
21 Jul 2015

Amazon intensifies Indian market operations
Love Business news?


Stay updated with the latest happenings.
28 Apr 2016

Amazon becomes India's 2nd largest online marketplace after Flipkart
Amazon India dislodged Snapdeal to become India's second-largest online marketplace by shipments.
While Flipkart and Snapdeal's share of shipments fell from March 2015- March 2016 (from 43% to 37% and 19% to 14-15% respectively), Amazon showed a phenomenal surge (from 14% to 21-24%).
Experts believe that if the trend continues, the e-tail market may become "a 2-horse race between Flipkart and Amazon".
8 Jun 2016

Amazon to increase Indian investment to $5 billion
Amazon's founder and CEO Jeff Bezos said that Amazon will invest an additional $3 billion in its India operations to take its total investment to over $5 billion.
He said "We have already created some 45,000 jobs in India and continue to see huge potential in the Indian economy."
He made the statements in Washington during an event attended by PM Modi.
26 Dec 2016

Amazon India's losses multiply in FY'16
According to regulatory filings, Amazon India's losses soared to Rs.3,572 crore from Rs.1,724 crore in 2015; however, the company's revenues doubled from Rs.1,022 crore to Rs.2,275 crore in the same period.
The fluctuation in finances is due to heavy spending by Amazon this year to topple Flipkart in India.
Amazon spent heavily on marketing, discounts and investments in technology and infrastructure.
24 Mar 2017

Amazon plans $500mn investment in food retail in India
Amazon is planning an investment of $500mn in food retail in India, including brick and mortar stores. Metro Cash & Carry, which operates 23 wholesale distribution centres in India, is also reportedly considering 50 new stores.
Meanwhile, Grofers and Big Basket have already submitted their FDI plans in the food retail segment.
The government last year allowed 10% FDI in food products manufactured domestically.
Love Business news?


Stay updated with the latest happenings.
30 Mar 2017

Amazon grocery stores to come to India
According to reports, Amazon has sought permission from the government of India to open its own chain of grocery stores in the country.
The project, called "Project Everest" will see the first store in India open in Bengaluru. Amazon recently promised $500 million in investments in India's food-retail sector.
Amazon said they would "partner with the government in achieving this vision."