Business
Online marketplace giants look to bag $1.5 billion in sales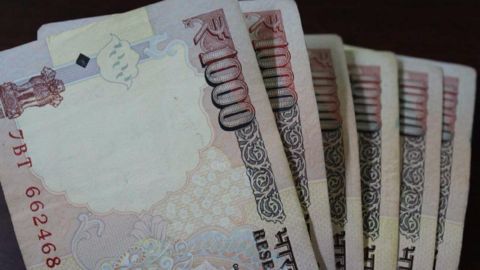 With India's biggest e-commerce giants launching their nationwide sales this week, Amazon announced its sale numbers at 1.5 million units.
Rival Flipkart saw sales of 2.25 million units in just 12 hours.
Snapdeal, however, is relying on its super-fast express delivery of less than 50 minutes.
Analysts say that the momentum could end up with a combined sales of $1.5 billion this week.
In context:
Scripting the Big Billion Sale
23 Sep 2016

Online retailers race to ready the big annual sale
Three of India's biggest online retailers announced their annual sales across the country late last month.
The sales bank on India's heavy consumer spending during the festival season.
Amazon India was the first to announce the sale, with its sale dates pitched for October 1 to October 5.
Flipkart and Snapdeal scheduled their mega sales between October 2 to October 6.
Sales figures

What were the numbers for sales last year?
Last year, estimates stated that online retailers sold Rs.9,000 crore worth of goods in October.
This year, expectations are that the sales for the online marketplace companies may not jump over Rs.10,000 crore.
During Flipkart's Big Billion Day sale, the company was pitched to have clocked sales of around $300 million.
Snapdeal, Flipkart and Amazon combined sold a whopping $600 million worth of goods.
Love Business news?


Stay updated with the latest happenings.
Annual sales

2016 sales: What are the marketplaces banking on?
Flipkart, after scripting a massive record of hundreds of millions in sales last year, is eyeing a repeat performance this year.
With the company having snagged exclusive rights for various brands such as Motorola and Xiaomi, Flipkart is banking on selling its electronic devices in high numbers.
Amazon is banking on its variety of products on offer- 80 million, and its Amazon Prime service.
03 Oct 2016

Online marketplace giants look to bag $1.5 billion in sales
Snapdeal sales

Snapdeal sold 200 phones per minute
Snapdeal stated that over 2 million users were on the website during the first one hour of the sale.
The company said that the early trends reflected a high interest in mobiles and other electronic devices.
It said a whopping one lakh mobile phones were sold during the first eight hours of the sale.
This translated to sales of nearly 200 phones per minute.
Snapdeal on a sales spree

The Gurgaon-based Snapdeal said its e-commerce platform had scripted sales of nearly 12 apartments and 846 motorcycles in just a day!
Love Business news?


Stay updated with the latest happenings.
Sales

Flipkart sees sales surge
Flipkart announced that it sold over half a million products in just under one hour, touted to nearly 10 times the sales compared with any other day.
The sales were pitched to be the company's highest ever for Flipkart.
Flipkart said that it sold more Apple Watches in about 10 minutes than the overall offline and online sales for Apple Watches in a month.
Amazon's sales jump five times

US retail giant Amazon claimed their sales surged over five times from the number of units sold last year. The company sold over six times its usual daily sales in just about 12 hours.