Business
RBI cuts repo rate to 6.25%, markets rally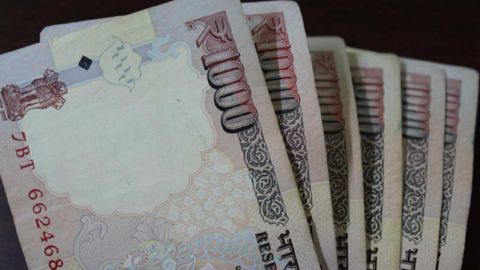 The Reserve Bank of India cut its repo rate by 25 basis points to lower it to 6.25%.
The bank also said that the reverse repo rate, the rate at which RBI borrows from banks, is maintained at 5.75%.
The six members of the central bank's monetary policy committee voted for reducing the repo rate.
Sensex surged by over 100 points on the announcement.
In context:
RBI cuts repo rate by 25 bps
The Reserve Bank of India acts as the country's apex central bank, regulating the monetary policies in India.
Starting out in 1935, the RBI is presently headquartered in Mumbai and is governed by Urjit Patel.
With reserves of over $363 billion, the bank overlooks the repo rate, reverse repo rate, cash reserve ratio, statutory liquidity ratios and other deposit ratios in the country.
What is a repo rate?

Repo rate is referred to the rate used by the RBI to lend money to commercial banks whenever there arises a shortage in funds. The repo rate is also used to control inflation in the country, where the RBI increases the rate to lower inflation.
Love Business news?


Stay updated with the latest happenings.
Market movements

India's current market
India has recently seen its food prices plunge to levels that were not expected, which gives the RBI incentive to lower the rates to induce consumer spending across the market.
RBI's current inflation target for 2017 is 5%.
Policy analysts also said that with markets hinging on the US Federal Reserve monetary action, a rate cut by the RBI now will be safe.
04 Oct 2016

RBI cuts repo rate to 6.25%, markets rally
Who were the top gainers in the market?

Sensex peaked to 28,342 while Nifty touched 8,762 points. Stocks of GAIL, Tata Steel and ONGC clocked gains between 1.5-4.5%, and other sectors sensitive to interest rates, NIFTY Bank and NIFTY Realty surged on the positive note.
Cheaper loans

What does the rate cut mean for consumers?
With the RBI cutting its repo rate by 25 basis points in its bi-monthly policy meeting today, the declining food prices is expected to stabilize.
Another huge boon for consumers would be cheaper car and home loans and other EMIs.
After the RBI's rate cut, the onus is on the commercial banks to adopt the measure and reduce their interest rates.