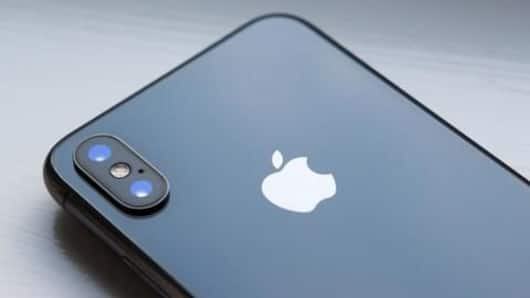 First 5G-capable iPhone won't come before 2020, says report
The plans for 5G roll-out are moving as expected, but the market is still waiting for the first generation of 5G-enabled smartphones.
A number of phone manufacturers, including Samsung and OPPO, are in the race to make 5G phones commercially available in the first half of 2019.
However, if a new report is anything to go by, Apple will take its time.
Here's why.
iPhone working with Intel for 5G capabilities
A source familiar with Apple's product development plans has told the Fast Company that the Cupertino giant is working with Intel to bring 5G capabilities into the iPhone.
It will be using Intel's 8161 5G modem and introduce the first 5G iPhone sometime in 2020, the source stated.
The chip will be fabricated using Intel's 10-nanometer process, delivering speed and efficiency.
Chip for testing 5G iPhone already in the works
Intel, as the source stated, is already working on the predecessor of 8161 for testing and prototyping the 5G iPhone.
However, Apple isn't exactly happy with the performance of this modem and has also held conversations with MediaTek for the potential supply for 5G modems.
If Intel fails to deliver what Apple wants, this could be Apple's second option for 5G capabilities.
Love Business news?
Stay updated with the latest happenings.
Yes, notify me
But, why Apple isn't happy?
As Fast Company noted, the precursor of the 8161 modem, officially dubbed 8060, has been creating heating and battery drainage issues.
In 5G's early days, wireless carriers will rely on the millimeter-wave spectrum for connecting devices to the network - something that takes a toll on internal modems, leading to the problem.
However, Intel still has more than a year to deal with it.
First wave of 5G phones to use Qualcomm's modems
The first wave of 5G-capable devices is expected to hit in February's Mobile World Congress.
Samsung, OPPO, Huawei, and Xiaomi are likely to be the first phone-makers to bring 5G phones.
Most of their devices, however, will be using Qualcomm-made 5G modems, which do not heat-up, according to claims made by the chip-maker.