Business
Flipkart eyes fresh funds after successful Big Billion Day sales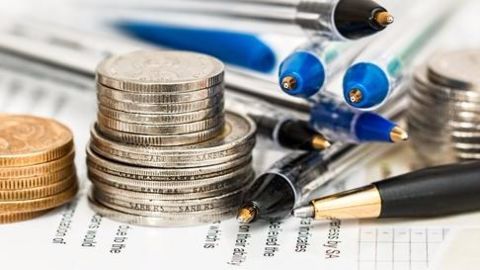 Indian e-commerce company Flipkart is looking to raise fresh funds this year, according to reports.
After scripting massive success with its recent Big Billion Day sales, the company is now eyeing a fresh round of funds for its operations.
Reports said that although a final amount has not been fixed, they would look to raise up to $1 billion.
In context:
Flipkart eyes fresh funds
Flipkart is one of India's biggest e-commerce platforms, run by Sachin Bansal and Binny Bansal.
The company was founded in 2007, and is presently headquartered in Bengaluru.
The e-commerce portal is now valued at nearly $15 billion, and generated revenues of about $1.5 billion last year.
Popular online marketplace companies such as Myntra and Jabong are also under its belt.
Who are Flipkart's current investors?

The e-commerce giant has over 50 investors, with the biggest investors being Tiger Global, Singapore's sovereign wealth fund GIC, T. Rowe Price Associates, Qatar Investment Authority and DST Global.
Love Business news?


Stay updated with the latest happenings.
Clocking big gains

Flipart's Big Billion Day Sale
Flipkart's online sales have sparked massive traffic to the portal, and have oftentimes outnumbered the gains made by the company's competitors such as Amazon and Snapdeal.
Since the company launching its famed 'Big Billion Day' sales in 2014, the company has run subsequent editions every year.
This year, Flipkart clocked sales of around Rs.3,000 crore that proved to be much higher than its rivals.
Big gains

Flipkart binging on its success spree
The company's Big Billion Day sale which ran from 2 October to 6 October, saw sales of around 15.5 million units.
This was pitched to be higher than its American rival, Amazon's sales in India which were placed around 15 million units.
The company sold products worth about Rs.1,400 crore in just a single day during the sale.
10 Oct 2016

Flipkart eyes fresh funds after successful Big Billion Day sales
Flipkart's phenomenal sales spark talks of fund raising

"The problem was that sales had slowed down. In a young market like India, that is shocking. So Flipkart was in no shape to go for a fund-raise. Big Billion Day was phenomenal so you can expect them to hit the market in November-December," Reports.
Love Business news?


Stay updated with the latest happenings.
Benefits

How will the fund raising impact Flipkart?
If Flipkart gained robust investments, the company would see a solid revival in its sales.
The company securing a fresh round of funds will also help improve its chances for securing better funds under Flipkart's own terms.
The company's growth trajectory highly impacts India's start-up space too, with most of the investments to these new start-ups dependent on the success of Flipkart.
06 Jan 2017

Flipkart in talks with Google for funds
Sources said Flipkart is in talks with Google to secure its next round of funding; talks with Walmart have also not collapsed yet according to insiders.
The funding is expected to be between $10-15 billion; it is unclear whether Flipkart held talks with Google's corporate-venture arm CapitalG or with Google itself.
Google has already invested in Uber, Freshdesk, Practo and Commonfloor.com.
21 Mar 2017

Flipkart raises $1bn in fresh funding, eyes another $1bn
Flipkart has raised funds of $1bn, and is planning to raise another $1bn in the next few months.
Though its valuation of $10bn was a fall from 2015's $15.5bn, its backers included big names like Microsoft Corp., eBay Inc, Tencent Holdings Ltd.
This re-strengthens the struggling company to take on Amazon, its biggest rival, which has pledged to invest $5bn on its India operations.