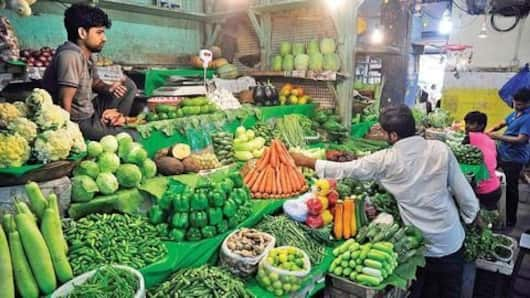 Consumer inflation falls to 3.31% in October, within RBI's target
In a good news for the economy, government data released on Monday revealed that consumer inflation for the month of October stood at 3.31%, below the expectations of both economists and the Reserve Bank of India (RBI).
Notably, October's consumer inflation figures marked the third straight month in which retail inflation had fallen under the RBI's medium-term target of 4%.
Here are the details.
Seems like economists were wrong about inflation figures
Consumer or retail inflation - measured by the consumer price index (CPI) - had stood at 3.77% in September.
In a subsequent poll conducted by Reuters, 35 economists had predicted retail inflation to fall to 3.67% in October.
However, data has now revealed that inflation has eased even more than economists had initially predicted.
India's industrial productivity also went up marginally in September
Monday's data on consumer inflation supports the RBI's October 5 decision to maintain status quo on key lending rates.
The RBI had also ruled out any reduction in rates any time soon.
Meanwhile, separate data released on Monday showed that growth in industrial productivity - measured by the index of industrial productivity (IIP) - had risen to 4.5% in September, up from 4.3% in August.