Business
Number of credit cards in India to touch 30 million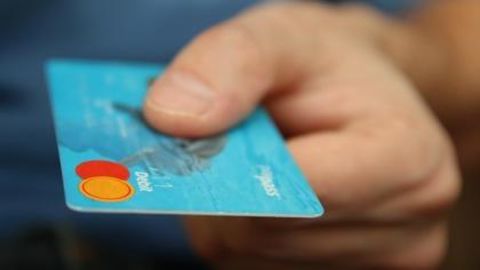 With credit-card numbers increasing every year, bankers said that this year, the number of credit cards issued is set to cross the 28 million mark it touched in March 2008.
The numbers indicate that there are currently around 24.94 million cards in the market, with studies stipulating that this rose by 18% every year.
Reports stated that it could reach 30 million by Mar'18.
In context:
Credit cards to see their numbers rise
A credit card is a form of payment card that enables the user to make purchases using the card.
It is usually issued by a bank, whereby it grants some credit to the credit card user, from which they may borrow money to make payments.
The gains that the bank makes is on the interest charged on the card's usage.
Credit cards issued in millions every year

The

financial services

and

banking

systems issue nearly 6 million credit cards every year. Some large banks choose to sell credit cards to specific customers.
Love Business news?


Stay updated with the latest happenings.
Lenders

Who are India's largest credit card issuers?
HDFC Bank is touted to be the country's biggest credit card issuer, with nearly 7.8 million cards issued till date.
One of the other big credit card issuers is State Bank of India, with around 3.86 million cards in the market.
Other banks include Axis Bank, with around 2.87 million issued cards, and ICICI Bank, with 3.87 million credit cards issued.
11 Oct 2016

Number of credit cards in India to touch 30 million
Rising debts

Concerns arise on increasing debt
With greater credit card usage, comes greater debt and reports have stated that the debt availed through these cards have been rising by 25% over the last couple of months.
In July, the loans obtained against credit cards rose to Rs.42,900 crore, an increase of around 30% every year.
August saw the figure drop mildly to Rs.43,100 crore.
Why has there been a jump in credit card debts?

"The economy has grown quite a bit since the 2008-09 crisis period. E-commerce, which includes buying things online, have all grown significantly in the last three years. This has obviously helped in increasing the credit card debt," said Rajiv Anand, Axis Bank