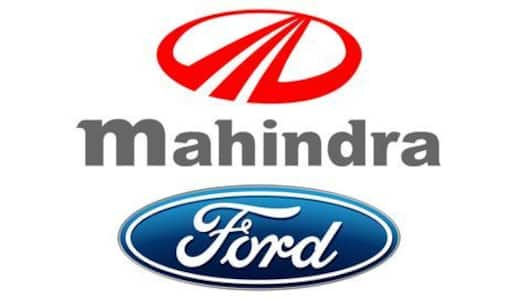 Mahindra Electric to provide tech in Mahindra-Ford EV alliance
Eight months after Mahindra and Ford announced a strategic partnership to explore the development of electric vehicles, more details have emerged.
In an exclusive interview with NDTV Car and Bike, Dr. Pawan Goenka, the Managing Director and CEO of Mahindra & Mahindra, said that a Mahindra subsidiary called Mahindra Electric would provide technology for the development of electric vehicles.
Here are the details.
The basics of Mahindra's plan to go into EV manufacturing
Speaking about Mahindra's alliance with Ford, Dr. Goenka said that while Ford would provide platforms for electric vehicles, Mahindra Electric would be responsible for developing requisite technology ranging from battery packs to powertrain systems to power electronics.
It's understood that Mahindra (the SUV major) would be manufacturing the electric vehicles (EV), while Mahindra Electric would develop and supply electric vehicle technology.
Mahindra Electric to be the 'brain' behind Mahindra electric vehicles
"Mahindra Electric has changed its focus from doing electric vehicles to doing electric powertrains. Mahindra now will be manufacturing electric vehicles so that Mahindra Electric can become a brain like 'Intel Inside' to be the developer and supplier of EV technology," said Dr. Goenka.
Love Business news?
Stay updated with the latest happenings.
Yes, notify me
Mahindra Electric will set up a global R&D center soon
Mahindra has already invested Rs. 400cr in Mahindra Electric to set up a global research and development (R&D) center in Alur near Bengaluru.
Additionally, Mahindra Electric is looking to recruit 600 engineers over two years, to take its engineering team strength to 1,000.
The centre will develop EV technology to be used in electric vehicles produced under the Mahindra brand, and under the Mahindra-Ford joint venture.
Mahindra Electric's EV tech will be used by OEMs
Mahindra Electric already has several electric vehicles like the e20Plus, the eVerito, and eSupro under its belt, in addition to having two fully electric auto rickshaws.
By shifting its focus to EV technology development, Mahindra Electric plans to develop systems that will underpin electric iterations of under-development Mahindra cars like the S201 SUV.
Additionally, Mahindra Electric also plans to develop powerful electric systems that can be utilized by OEMs to make electric SUVs and electric buses.
Mahindra's plans to ramp up EV production
Dr. Goenka also said that Mahindra was investing Rs. 500cr in its Chakan plant in Pune to enable the manufacturing of high-voltage, powerful, electric iterations of the S201 SUV and the KUV100.
Meanwhile, Mahindra's Bengaluru plant would continue to produce low-voltage electric cars like the e20Plus and the eVerito.
The production capacity of the Bengaluru plant will also be increased over two years from the current 2,000 units to about 5,000-6,000 units.