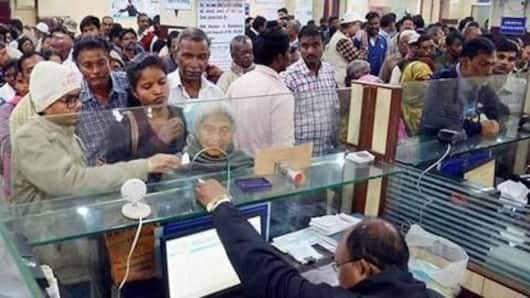 Banks shut for three days this week: Details here
All Scheduled Commercial Banks including SBI (State Bank of India), PNB (Punjab National Bank), HDFC Bank and ICICI Bank, in several areas, witnessed three holidays this week, owing to different festivals.
The banks remained closed on Wednesday (November 21) due to Eid-e-Milad-ul-Nabi.
They were shut today (November 23) due to Guru Nanak Jayanti and won't work on Saturday (November 24), as it's the fourth Saturday.
The cities where banks were shut
The banks went about with their business on Thursday.
The places where banks employees enjoyed three days holidays are New Delhi, Mumbai (along with rest of Maharashtra), Hyderabad, Raipur, Ranchi, Dehradun, Jammu, Srinagar, Kanpur, and Lucknow.
In Ahmedabad, Bengaluru, Bhopal, and Chennai employees got leaves on Wednesday and will get one on Saturday. In these cities, offline facilities are functioning today.
In Kerala, no leave for Guru Nanak Jayanti
In Kerala, a holiday was observed on Wednesday, but banks will remain functional today and remain shut on Saturday. Notably, banks in Agartala, Aizawl, Bhubaneswar, Gangtok, Imphal, Patna (including rest of Bihar) and Goa, will remain closed only on Saturday.