Business
Rosneft-Essar Oil deal: Do shareholders stand to benefit?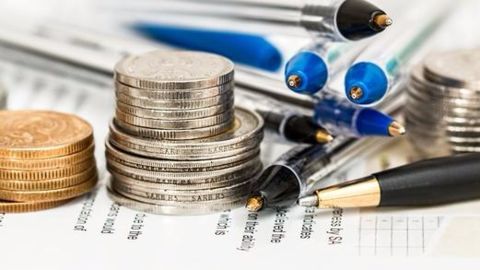 After inking one of the biggest FDI deals India has seen, Rosneft's acquisition of Essar Oil will see nearly 98% being taken over by Rosneft and its partners.
As the remaining 2% will be held by its minority shareholders, many advisors estimate that the shareholders will gain around Rs.94-125 per share.
Despite the different projections that surfaced, shareholders will be notified in a week.
In context:
Rosneft-Essar deal: Essar shareholders to gain?
15 Oct 2016

Russia's Rosneft acquires India's Essar Oil for $13 billion
Pitched to be one of the largest FDI deals for India, Russian state-controlled oil company Rosneft and its partners acquired Indian private oil firm, Essar Oil for a whopping $13 billion in cash.
Rosneft took over stakes of about 49% in the Indian oil giant, spanning across its refinery, petrol pumps and port.
Its partners took another 49%, leaving the remaining for Essar shareholders.
How will the deal help Essar?

Ranked as the second largest private oil company in India, Essar Group's deal with Rosneft and its partners will help the company slash its current debt of Rs.88,000 crore by over half. The deal is expected to close early next year.
Love Business news?


Stay updated with the latest happenings.
Markets cheer

How did markets react to the deal?
One of India's largest banks, ICICI Bank, saw its shares jump by 7% when reports on Essar Oil's deal with Rosneft surfaced.
ICICI Bank has massive exposure to Essar Oil, due to increased levels of loan availed by the company.
With its massive debt, the deal signified better prospects of repaying the loans taken from the bank.
Axis Bank and SBI also fared well.
India's response after acquiring stake in Russian companies

"India is reciprocating by allowing Russian oil major Rosneft to invest in refining in India. These agreements are very strategic, aimed at boosting India's energy security and boosting Russia's access to the most important long term growth market", said Neil Beveridge, Sanford C.Bernstein & Co.
18 Oct 2016

Rosneft-Essar Oil deal: Do shareholders stand to benefit?
Details

What are the current projections?
Late last year, SEBI passed a resolution that the shareholders should be given the difference between the deal price and the final de-listing price.
A proxy advisor firm, Stakeholder Empowerment Services, pitched share price of the deal around Rs.357-388 a share.
This was based on Essar Oil's debt of Rs.17,612 crore in debt in March 2015, which has now grown to over Rs.88,000 crore.
Love Business news?


Stay updated with the latest happenings.
21 Oct 2016

Essar-Rosneft deal unlikely to attract capital gains tax
Senior officials from the Income Tax department said that the Essar-Rosneft deal is unlikely to attract capital gains tax due to bilateral treaty with Mauritius.
Essar's holding companies are based out of Mauritius and under a bilateral treaty they are protected from any capital gains tax until March 2017.
Essar and Rosneft officials said the tax aspect would be dealt with under Indian law.
28 Feb 2017

Rosneft deal: Essar and IDFC Alternatives reach an agreement
Essar Group and private equity fund IDFC Alternatives have agreed to end a proceeding that threatened to delay the $12.9 billion Essar-Rosneft deal.
IDFC Alternatives' India Infrastructure Fund (IIF) had challenged the Vadinar power plant sale to Essar Oil in Delhi HC in 2014.
Essar had raised Rs. 350 crore from IIF, allowing redemption of holdings if Essar sold Rs. 500 crore assets.