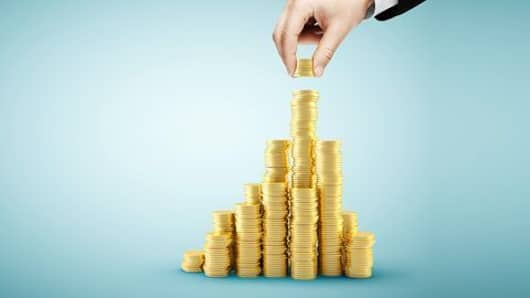 #FinancialBytes: 5 investment classes with most risk (and high return)
When it comes to investment, people have so many options today that some may even find it a little confusing to choose one.
Most people prefer high-return investment classes. However, to enjoy high returns, one must also take high risks as the two factors, return and risk, are directly proportional.
Here are 5 investment classes with the most risk that also deliver high returns.
Mid and small cap Equity fund schemes
Equity is an asset class with the potential to deliver high returns. There are various types of equity funds but mid-cap and small-cap schemes are among the popular high risk-high return investments.
Investing in them is risky as mid-cap and small-cap prices are volatile.
However, these schemes also have the potential for higher returns but one must carefully analyze the risk-return potential before investing.
Real estate is one of the preferred investment options
Real estate is among the fastest growing sectors in the country and is one of the most-preferred investments.
It is a little risky as the prices can be volatile. The prices tend to remain flat or fall suddenly. Also, it has low liquidity and requires a high capital amount.
However, real estate investment can deliver high returns too when the prices go up sharply.
Love Business news?
Stay updated with the latest happenings.
Yes, notify me
What about the Forex Currency Trading option?
Forex Trading is another high risk-high return investment option. Rapid changes in exchange rates pose high risks, but there's a possibility of high return too.
Many think forex trading is illegal in India, but it is only restricted to currencies paired against INR.
It is a difficult business and not suitable for everyone; investors need to have good experience and know the right technique.
Peer-to-peer (P2P) lending can yield high returns too
Peer-to-peer (P2P) lending, a relatively new investment option, is increasingly gaining popularity as a high-return investment.
P2P lending is done through online portals connecting investors (lenders) and borrowers; interest rates are decided by online portals or through borrower-lender mutual agreements.
However, P2P lending has its own risks as investors lend unsecured loans; they must be aware of risks posed due to non-repayment by borrowers.
The risks posed and returns delivered by IPOs
Before a company's shares are listed on any exchange, they have to be made available to public through IPO (Initial Public Offering), the primary market, at an issue price.
On the listing date, investors can buy/sell the shares, the secondary market.
IPO can be risky as the shares have no trading-history. However, it can deliver high returns if the shares trade above issue prices.