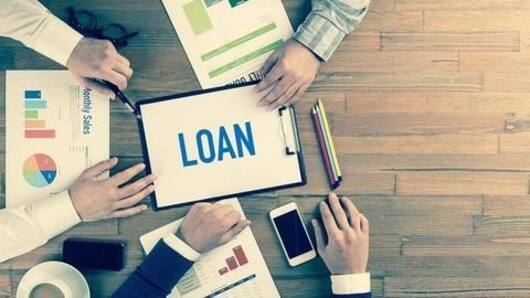 #FinancialBytes: 5 important things to consider before availing personal loans
Whether it's a medical emergency or financial emergency, personal loans can come in handy in the times of need.
Personal loans are unsecured loans offered by banks and financial institutions, and there is no collateral involved. While personal loans can be a lifesaver, one should be cautious while availing them.
Here are 5 essential things to keep in mind before applying for personal loans.
Personal loans attract a high interest rate
As mentioned earlier, personal loans are unsecured loans that are not backed by collateral.
Because the customer doesn't need to keep an asset as collateral, the banks and financial institutions provide personal loans at very high interest rates in order to offset the lending risks.
Also, one must decide whether a fixed interest rate or variable rate is more suitable before availing a loan.
One should know about all the costs involved
Before applying for a personal loan, one must understand that the interest rate isn't the only cost involved.
Lenders charge 1-2% of the loan amount as processing fee. They may also charge a prepayment penalty if borrowers are prepaying the loan before the repayment tenure ends.
Also, if borrowers fail to pay an EMI on time, they have to pay late payment fee too.
Love Business news?
Stay updated with the latest happenings.
Yes, notify Me
Keep requirement in mind; don't go overboard with loan amount
When it comes to personal loans, it's easy for people to borrow more than they require as lenders convince them that they are eligible for bigger loans.
If they borrow extra money unnecessarily, customers have to pay interest and other charges on money they didn't even need in the first place.
One must consider only their requirement and not eligibility while taking personal loans.
Check for better interest rates before applying for loans
Before taking a loan offered by some bank or financial institution, borrowers must always check if better interest rates or cheaper loans are available.
They should take into consideration the interest rate, loan/interest type (fixed or floating), processing fee, and other charges of loans provided by other lenders.
Borrowers should pick one lender after comparing loans offered by at least 3-4 banks or companies.
Consider other alternative options or loan offerings
While personal loans are helpful in financial emergencies, they do come with very high interest rates, short repayment tenures, and other risk factors.
Before availing personal loans, one must also compare loan offerings against deposits, gold, or other assets or other alternative options.
They can also consider borrowing money from friends or family who may even lend without charging any interest.