Business
Apple products on Amazon labelled as 'genuine' actually fake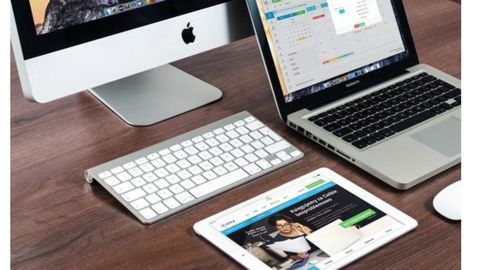 Apple has said that many of its products currently being sold on Amazon may in fact be fake.
Earlier this week, Apple filed a federal lawsuit against a company based out of New Jersey for selling counterfeit chargers and cables for Apple products on Amazon.
In the lawsuit, Apple has claimed that a massive 90% of Apple chargers sold on Amazon were fake.
In context:
'Genuine' Apple products on Amazon mostly fake
About

Apple's struggles with counterfeiting
In 2015, dozens of 'fake' Apple stores sprung up in China's Shenzhen district; these stores carried Apple's logo and its staff was dressed exactly as those dressed in Apple's authorized stores.
The furniture and display had also been copied down to the last detail.
Although these stores were selling genuine Apple products but were drawing customers by pretending to be Apple's authorized-dealers.
Incidents

Fires and electrocution from counterfeit chargers
In 2013, a woman in China died from being electrocuted when she picked up an iPhone that was charging.
Apple then warned users of the risks of using counterfeit/unofficial chargers and offered to replace chargers that users suspected were fake.
In 2014, fake iPhone chargers led to several mishaps in Britain; one actually caught fire and burned down a house in Tottenham.
Love Business news?


Stay updated with the latest happenings.
22 Oct 2016

Apple products on Amazon labelled as 'genuine' actually fake
Details

Fake Apple products and accessories
To verify authenticity of Apple's products on Amazon, Apple bought "well over" 100 iPhone devices, cables and chargers online.
90% products which had imprinted Apple logos on them were fake and posed a "significant risk of overheating, fire, and electrical shock" to unsuspecting users.
Apple was able to identify the source of the fake Apple products and subsequently informed online retailer, Amazon.
Amazon's response

Amazon's spokesperson said, "Amazon has zero tolerance for the

sale

of counterfeits on our site. We work closely with manufacturers and brands, and pursue wrongdoers aggressively."
What happens next?

Apple's legal recourse
Apple has so far only intimated Amazon of the source of the fake Apple products. However, it has not initiated any proceedings or filed a lawsuit against Amazon.
In its trademark infringement lawsuit against the New Jersey-based counterfeiter, Apple has asked the court for an injunction against the defendant, an order to seize and destroy fake chargers and has also asked for damages.