Business
India's sixth tranche of gold bond scheme opens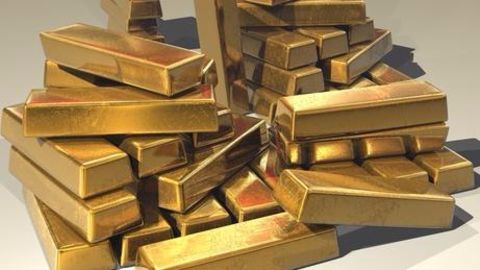 Starting today, the Government of India, along with the Reserve Bank of India launched its sixth tranche of the gold scheme.
The scheme will be open till 2 November.
With the beginning of Diwali signifying an auspicious occasion, the government is looking to promote the bond during these days as many are expected to throng stores for gold purchases.
In context:
India's gold bond scheme opens today
About

What are gold bonds?
Gold bonds are those that serve as a substitute for holding physical gold, while helping the investors reap robust interest on the bond.
In India, it is issued by the Indian Government and controlled and monitored by the Reserve Bank of India.
Investors in gold bonds are required to pay the issue price of the bond in cash, and later redeem it on maturity.
India's gold bond scheme launch

The government launched the gold bond scheme in November last year, and its first tranche gained subscription amounting to nearly Rs.246 crore, from over 915 kg of gold. The funds raised will be a part of the market borrowing programme for the government.
Love Business news?


Stay updated with the latest happenings.
Benefits

Why are gold bonds better?
Since gold that has been left idle does not generate any income or revenue, the government brought forth the scheme on gold bonds to help churn more monetary circulation in the economy.
It requires a minimum deposit of only 1 gram in any form of gold.
It also helps the investor plan the deposits so as to enable meeting one's short-term or long-term goals.
24 Oct 2016

India's sixth tranche of gold bond scheme opens
Offers

Gold bond scheme offered at a discount
One of the changes for the scheme this year is the decrease in the interest rate payable every year.
From a previous rate of 2.75%, the government has reduced it to 2.5% with their latest tranche.
The finance ministry has also announced that the bonds will be issued at Rs.50 lesser for every gram.
Earlier, it was priced at the closing value of gold.
Analysts pitch the benefits of gold bonds

"Individuals buy gold for either investment and consumption. The investment allocation should move to gold bonds, as the advantages are far higher than buying physical gold, " says Amol Joshi, Founder, Plan Rupee.