Business
Supreme Court finds over Rs.85,000 crore-worth bad loans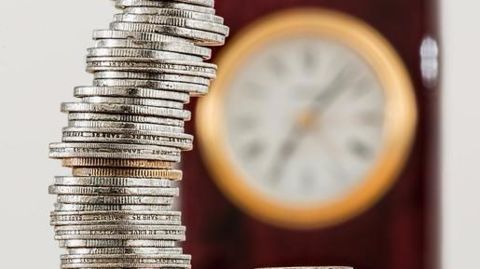 The Supreme Court revealed that over Rs.85,000 crore was pitched as loan defaults from nearly 57 debtors.
This information was obtained in response to an order from the Supreme Court to the Reserve Bank of India, requesting for names of loan defaulters of amounts above Rs.500 crore.
The court also stated that if the threshold is removed, loan defaults amount to Rs.1 lakh crore.
In context:
SC asks Reserve Bank to name big-loan defaulters
16 Feb 2016

Supreme Court orders probe into major loan defaulters
Earlier this year, India's Supreme Court directed the RBI to provide a list of all companies which defaulted in their loan repayment.
The Court requested for information only pertaining to defaulters of loans for an amount of Rs.500 crore or more.
The order comes in the wake of multiple banks reporting declining revenues and profits.
The poor numbers were largely due to bad loans.
RBI stresses on negative aspects of disclosing defaulters' names

"Disclosing details of accounts where defaults have been found irrespective of the reasons for no-repayment may have adverse impact for business and in a way may accentuate the failure of business rather than nursing it back to

health

," the RBI said.
Love Business news?


Stay updated with the latest happenings.
25 Oct 2016

Supreme Court finds over Rs.85,000 crore-worth bad loans
RBI questioned on non-disclosure of defaulters

"Borrowers have taken money from the banks and defaulted in repaying the loan amount. And you call this information confidential? It may affect the borrower but how does making information public affect RBI?", the Supreme Court judges questioned RBI.
Public information?

SC highlights growing loan defaults
The Supreme Court highlighted that if a person were to file an RTI query, the individual must be notified on who the defaulters are.
The RBI, although, opposed the suggestion and stated that not all the defaulters were wilful defaulters.
It informed the court that it was working in the interest of the banks and any information pertaining to this cannot be made public.
Concerns over debt restructuring woes

"People are taking thousands of crores and running away by declaring their companies insolvent, but poor

farmers

who take small amounts of Rs 20,000 or Rs 15,000 suffer", the Supreme Court's judges said.
Love Business news?


Stay updated with the latest happenings.
04 Jan 2017

SC: Make defaulters list public
The Supreme Court asked the Centre to make public the list of corporate defaulters who owe banks Rs.500 crore or more; the list will be made public in 4 weeks.
The court observed that so far, 57 debtors had defaulted on repaying Rs.85,000 crore to banks.
The court also lambasted the RBI which had earlier asked that the names not be publicized.