Business
India sees bank deposit portfolio cross Rs.100 trillion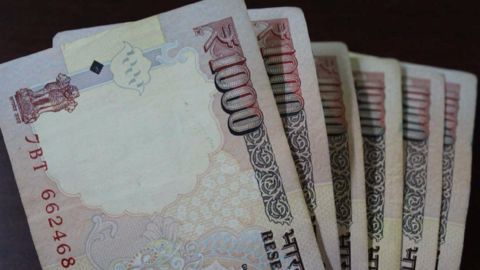 India's promising banking sector is reflecting increasing amount of deposits being made with the country's many banks and financial institutions.
The total deposit base has peaked to Rs.100 trillion as of 30 September.
From Rs.50.46 trillion in February 2011, it took India over five years to double the figure.
Reports also showed that bank credit has grown five times from 2006.
In context:
India's bank deposits cross Rs.100 trillion
Bank deposits and what they consist of

Bank deposits refer to the amount of money placed with banks or financial institutions for safekeeping. They comprise of accounts such as savings, money market and current accounts. When the depositor places

cash

in the bank, the sum automatically becomes the bank's asset.
26 Oct 2016

India sees bank deposit portfolio cross Rs.100 trillion
Love Business news?


Stay updated with the latest happenings.
Higher deposits pump more loans into the system

The banks' deposit portfolio grew Rs.3.52 trillion to touch Rs.101.43 trillion over the last two weeks. While most banks use the deposits for providing loans, this has seen the banks' loans climb 10.4% during the last two weeks.
Rising deposits

Deposits chronicled faster rise earlier
Earlier, the banks saw their deposits double faster and within a shorter duration of time.
Pitching their latest data to be one of the longest, reports highlighted that only three years and 11 months were taken to double deposits from March 2007's figure of Rs.25.04 trillion.
It also took just about four years to double from Rs.12.57 trillion in November 2002.
What about bank credit?

Since 2006, bank's credit portfolio has grown nearly five-fold, almost alongside the banks' deposit growth rate. Last month, the credit portfolio crossed the Rs.75 trillion mark, doubling from Rs.37.8 trillion in February 2011.
Economic concerns

India's stance on credit and deposit ratio
When international institutions compared India's banking numbers and studied how they impacted the economy, they highlighted growing concerns such as its declining bond market.
India's deposit-to-GDP ratio fared higher than the global average, but its credit-to-GDP ratio was much lower than global average.
This revealed that banks used more than a fifth of the deposits to purchase government bonds, despite the dwindling bond market.