Business
Alphabet scripts massive Q3 revenues of over $22 billion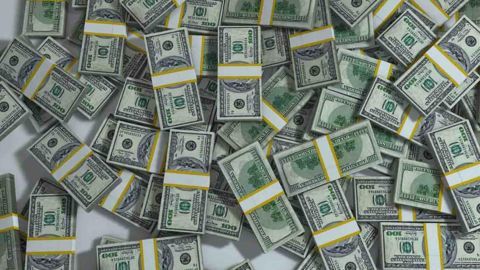 Google's parent Alphabet announced profit and revenue figures for their third quarter which beat analysts' expectations.
The tech conglomerate posted revenues of $22.45 billion, a 20% jump from last year.
Its profits soared 27% to touch $5.06 billion for the third quarter.
Earnings from advertisements contributed nearly 89.1% to their total revenue, with their robust results pushing its stocks up by 1.6%
In context:
Alphabet's profit trumps analysts' estimates
Alphabet is one of the biggest tech companies in the world, with multiple subsidiaries under its belt.
It is the parent company of American tech giant Google, and was formed as part of an organizational restructuring that Google's co-founders did earlier last year.
Alphabet covers several industries such as Life sciences, investments, research and development and digital technology.
Subsidiaries

What does Alphabet own?
Alphabet, being pitched as a collection of companies, owns a melange of companies such as Google Capital, Google Fiber, Google self-driving car, Calico, Nest Labs, amongst others.
Google has applications such as YouTube, Google Maps, Chrome and Android under its belt.
Alphabet scripted revenue of almost $75 billion last year, and has assets worth $146 billion.
Love Business news?


Stay updated with the latest happenings.
How did Alphabet come into the picture?

In October last year, Google purchased the

internet

domain name abcdefghijklmnopqrstuvwxyz.com after it was slated under Alphabet. Interestingly, the website url for Alphabet is abc.xyz.
29 Oct 2016

Alphabet scripts massive Q3 revenues of over $22 billion
Higher investments across cloud technology

"We feel well positioned as we transition to a new era of computing. As we head into 2017, I expect cloud to be one of our largest areas of investment," Google's CEO Sundar Pichai said.
27 Jan 2017

Alphabet's shares slump amid tepid growth
Share prices of Google's parent company Alphabet slumped by 3% after the company failed to meet growth forecasts in the last 3 months of 2016.
Profit figures rose by a mere 8%, while revenues increased by 22%. A bulk of this was Google's advertising revenue.
However, Alphabet chief financial officer Ruth Porat said their "growth in the fourth quarter was exceptional."