Business
Non-subsidized LPG prices hiked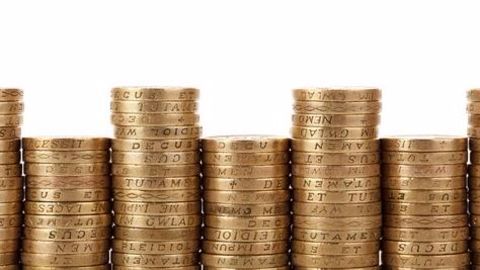 Effective midnight, the cost of non-subsidized LPG gas cylinders will go up by Rs.38.50.
Subsidized LPG cylinders will see a hike of Rs.2, reports said.
The hike is said to impact middle-income households the most, with crores of Indian LPG consumers giving their subsidies up after PM Modi urged them to surrender their subsidies.
The prices would be effective from 12:00 am, 1 November.
In context:
LPG to cost dearer
About

What is LPG subsidy?
Around three years ago, the Indian government launched a scheme to help enable liquefied petroleum gas (LPG) extend its reach across the country's low-income market.
The LPG Subsidy scheme would permit eligible consumers to avail LPG cylinders at cheaper prices.
The scheme is linked to the consumer's Aadhar card, which helps in directly transferring the subsidy to the user's bank account.
21 Apr 2016

The 'Give-it-up' scheme
In March 2015, the Indian government appealed to the Indian consumers to give up their LPG subsidies.
A year later, the Oil Ministry announced that over 1 crore consumers had given up their LPG subsidies in hopes of saving a few thousand crores as costs to the exchequer.
The country has nearly 15.34 crore consumers with LPG connections.
Love Business news?


Stay updated with the latest happenings.
PM Modi urges Indians to surrender subsidies

"Gas cylinders surrendered by them would be transferred to the poor who use wood for cooking. If one crore people give up their LPG subsidy, one crore poor people will benefit as they will be given new LPG cylinders instead," Prime Minister

Narendra Modi

said.
19 Jul 2016

Government halts subsidies for 7 lakh customers
By July this year, in an attempt to reduce the rising costs borne by the government in the form of fuel subsidies, the government halted fuel subsidies to over 7 lakh customers.
These customers were pitched to be earning more than Rs.10 lakh per annum, and were touted to be high-income customers.
The halt prompted the customers to purchase LPG at market prices.
01 Nov 2016

Non-subsidized LPG prices hiked
01 Dec 2016

LPG prices up, ATF prices reduced
In what is touted to be the 7th increase in LPG costs in 6 months, the price of subsidized cooking gas was hiked by Rs.2.07 per cylinder; subsidized 14.2-kg cylinders now cost Rs.432.71 as against Rs.430.64.
Meanwhile the price of aviation turbine fuel was cut by 3.7%.
Firms revise prices of ATF and LPG every month based on oil prices and foreign exchange rates.
Love Business news?


Stay updated with the latest happenings.
01 Mar 2017

Prices of unsubsidized LPG cylinders hiked by Rs. 86
Wednesday onwards, the prices of unsubsidized LPG-cylinders have been increased by Rs. 86, aligning with the increase in LPG prices around the world.
According to an official press-release, consumers receiving subsidies will remain unaffected by the same.
The release said that consumers paying Rs.737 for a refill in Delhi, for instance, will receive a subsidy amount of Rs.303, leaving the net price (Rs.434) unchanged.