Business
SBI: Vindhyavasini Group's default payments cross Rs.1,000 crore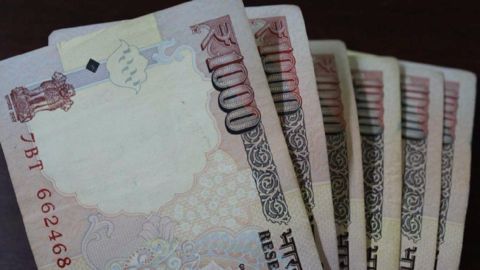 India's largest public-sector bank, SBI, revealed that Mumbai-based Vindhyavasini Group has defaulted in payments of over Rs.1,000 crore to the bank.
The report stated that all directors and promoters of the company are not traceable.
The company's six associate subsidiaries are all wilful defaulters, according to reports.
The Debt Recovery Tribunal has issued a notice to all the directors from leaving India without permission.
In context:
Rs.1,000 crore: Vindhyavasini Group's defaulted payment
30 May 2015

SBI tops bad debts' chart
Last year, data from the Credit Information Bureau showed that there was a massive jump in the number of wilful defaulters in the country.
Wilful defaulters are those borrowers who have the capacity to repay, but default in payments.
The figures compiled showed an increase of 90% last year.
Reports stated that SBI had the highest list of wilful defaulters, with Rs.10,711 crore due.
SBI files case against Vindhyavasini Group, others

With nearly Rs.455 crore due from Vindhyavasini Steel Group, SBI filed charges against the rogue borrower last year. Apart from Vindhyavasini Group, the bank also filed cases against Zenith Birla and JB Diamond.
Love Business news?


Stay updated with the latest happenings.
24 Oct 2016

RBI: Over Rs.85,000 crore pitched as default payments
Last month, an RBI report revealed that 57 loan borrowers defaulted in payments that exceeded Rs.85,000 crore.
The Supreme Court had earlier asked the RBI to submit a report of those borrowers who had defaulted in payments of over Rs.500 crore.
The court also stated that if the bar is lowered to below Rs.500 crore, the default amount would exceed Rs.1 lakh crore.
05 Nov 2016

SBI's top 100 wilful defaulters
Reports stated that India's top state-owned bank, SBI's top 100 wilful defaulters defaulted in payments that was pitched to be more than 60% of the bank's total money.
Vijay Mallya's Kingfisher Airlines tops the list of wilful defaulters for the bank.
Vindhyavasini Group's Shreem Corporation was touted to be top the list of defaulters who are refusing to pay the bank back.
07 Nov 2016

SBI: Vindhyavasini Group's default payments cross Rs.1,000 crore
Misdeeds

SBI's report reveals serious offences
Reports showed that the promoters, Vijay R. Prasad Gupta and Ajay R. Prasad Gupta, are absconding and the companies have not filed their balance sheet since 2010.
In 2013, the company's accounts fell to non-performing assets for the bank.
A forensic audit study held by accounting firm Deloitte Touche Tohmatsu showed that the company had diverted funds and the reports indicated serious offences.