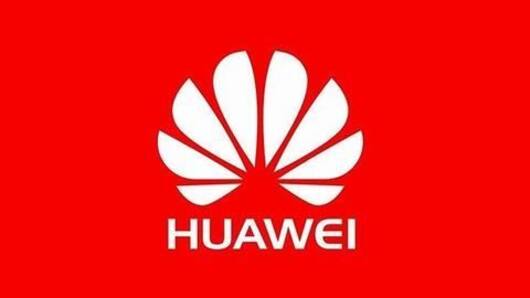 Huawei punished employees for tweeting New Year wishes from iPhone
A few days back, Huawei sent New Year wishes, but by tweeting out from an iPhone.
The error was grave considering Apple-Huawei rivalry, but not a first for the Chinese giant.
And now, the company appears to be taking action by punishing the employees involved in the matter.
Here's more on the issue.
Here's what happened on New Year
On the New Year's eve, Huawei wished its Twitter followers a "Happy #2019", just like everyone else.
But, that message, which also included a short-clip, was marked as sent 'via Twitter for iPhone' - the main competitor of the Chinese giant.
The tweet was removed in a matter of minutes, but by then, its screenshots had already started doing rounds on the internet.
Love Business news?
Stay updated with the latest happenings.
Yes, notify Me
Technical error to blame
Similar errors have occurred before, but this particular case stemmed from a technical problem. According to an internal memo cited by Reuters, Huawei's outsourced social media manager Sapient had 'VPN problems' on desktop and was forced to tweet out the message via iPhone at midnight.
However, Huawei took action against 'management oversight'
Though the tweet was sent by the handler, Huawei blamed in-house officials for "procedural incompliance and management oversight," the memo revealed.
Owing to this, the company demoted two employees involved in the case by one rank and decreased their monthly salaries by CNY 5,000 (Rs. 50,000).
It also froze the pay rank of its digital marketing director for a period of 12 months.
Also, Huawei declined to comment on the action
Huawei declined to comment on its internal issues, while Sapient didn't respond when contacted by Reuters.
However, in the memo, Chen Lifang, Huawei's corporate senior VP and director of the board, claimed that "the incident caused damage to the Huawei brand".
Samsung had also committed the same mistake before, but this is the first time a response to such error has gone public.
How to hide device mark from tweet?
Asked 2019-01-04 15:48:57 by Aaryan Chatterjee
Answered by NewsBytes
You can hide device mark from Twitter. If will either show 'via Twitter for Android' or 'iPhone' depending on the device being used
How can we edit tweets?
Asked 2019-01-04 15:48:57 by Aadhya Chauhan
Answered by NewsBytes
As of now, there's no way to edit tweets. But, Twitter has been said to be working on it.
Did Samsung also fine its employees for such error?
Asked 2019-01-04 15:48:57 by Cheshta Bhatnagar
Answered by NewsBytes
Samsung employees have made this mistake twice in the past, but the action taken by the company in both cases was not made public.
Which Huawei phone competes against latest iPhones?
Asked 2019-01-04 15:48:57 by Tejas Banerjee
Answered by NewsBytes
Huawei's all-new Mate 20 and Mate 20 Pro lineup competes against the latest iPhone Xs and Xs Max. Mate 20 Pro is available at Rs. 69,990 via Amazon India.