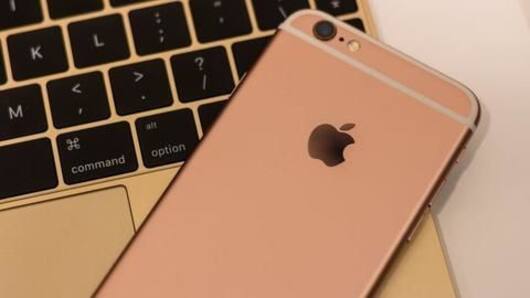 CES 2019: Apple trolls competitors in hilarious new ad
As CES 2019 is just a few days away, technology enthusiasts are flying to Las Vegas from different parts of the world.
The trade show is a huge deal for everyone except Apple, a company that has never made a formal appearance at the event.
But, surprisingly, this time the iPhone maker has decided to troll its competitors.
Here's how.
Apple and its wordplay on Vegas
As per The Verge, Apple has put up a huge ad trolling Google and Amazon.
The banner, placed close to the Las Vegas Convention Center (CES venue), makes a hilarious wordplay from the 'what happens in Vegas, stays in Vegas' line.
However, instead of Vegas, it says, 'what happens on your iPhone, stays on your iPhone', making a sly reference to others' privacy practices.
Love Business news?
Stay updated with the latest happenings.
Yes, notify Me
Clearly, it's a silent dig over privacy
The goal here seems pretty clear: Apple, despite not appearing for the event, wants to tout its focus on privacy.
The Cupertino giant has been working on the element of privacy for years and CES appears to be the right platform for such promotion.
Not to mention, it's also a nasty dig at all its competitors following an ad-based business model, including Google.
Privacy-related concerns
Both Google and Amazon are pretty good, but their products have been surrounded by privacy-related matters, be it questions over Google's location tracking practices or Android device makers' collection of user information or Amazon's cases of sending one user's data to another.
Also, this ad is pretty hard to miss
Apple's ad covers multiple stories of a hotel's side and has been designed in such a way that everyone headed to CES notices it.
Also, the white text on a black background appears fairly pronounced, clearly highlighting Apple's message.
Google, on the other hand, is making a big presence at CES and has put its own and 'Hey Google' banners at the event venue.
Why Apple never appears at CES?
Asked 2019-01-06 12:59:20 by Charvi Lobo
Answered by NewsBytes
It's an Apple thing. The company prefers to host its own product launch events.
Will Samsung launch foldable phones at CES?
Asked 2019-01-06 12:59:20 by Parakram Rodrigues
Answered by NewsBytes
We cannot be sure, but Samsung is expected to showcase several display products and some cool AI projects at the event.
Will Google launch any products?
Asked 2019-01-06 12:59:20 by Ananya Gupta
Answered by NewsBytes
We don't think Google will be launching any new products at this year's CES.
When will CES start?
Asked 2019-01-06 12:59:20 by Muhammad Sengupta
Answered by NewsBytes
The CES is taking place Las Vegas from January 8, 2019, to January 12, 2019.