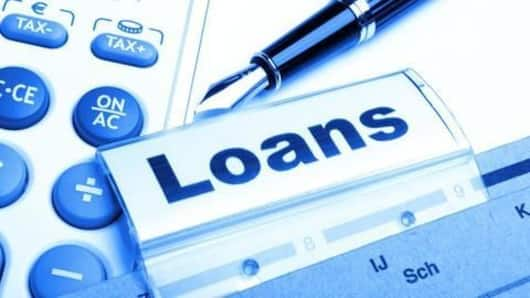 #FinancialBytes: 5 types of short-term loans you should know about
In India, short-term loans are increasingly becoming popular among individuals for meeting immediate financial needs.
Short-term loans are quicker and easier to get compared to traditional bank loans but attract higher interest rates. However, these loans can be availed for shorter periods ranging from a few days to months.
Here are 5 top types of short-term loans available in India one should know about.
Payday loans, a type of short-term loan gaining popularity
Payday loans are a type of short-term loan that is gaining popularity in India. The interest rates are higher but the loan amount is generally lesser compared to personal loans but one can borrow money instantly.
Borrowers are usually required to pay back the loan amount in a lump sum after receiving their salary; sometimes, it is directly deducted from the borrower's bank account.
Instant loans, get approval and loan disbursed in minutes
Nowadays, fintech companies in India are offering fast and easy online instant loans. One can avail instant loans at the click of a button when they need money urgently instead of approaching banks for loans.
Individuals can get loan approval within minutes and funds are disbursed almost instantly. Interest rates are high and loan tenure generally ranges from a few days to several months.
Love Business news?
Stay updated with the latest happenings.
Yes, notify Me
Personal loans are another popular short-term loan option
Personal loans are one of the most popular types of short-term loans. Lenders offer personal loans on the basis of an individual's income, credit score, and repayment capacity.
While the minimum loan amount offered is as low as Rs. 30,000, the interest rates are a little on the higher side as compared to secured loans. The repayment tenure usually ranges from 12-36 months.
Bridge loans are another useful short-term loan type
One can also avail bridge loans, which are another popular type of short-term loan. These loans are generally availed when an individual waiting for a bigger loan requires money urgently.
For example, if someone has applied for a long-term housing loan and needs money for the down payment, they can go for bridge loans. These loans attract higher processing fees and interest rates.
#5: Individuals can also avail demand loans
Demand loans can come in handy in case of a financial emergency. They are offered by banks and other financial institutions against an individual's insurance policies and small savings instruments. The loan amount is typically up to 70-90% of the value of the savings.