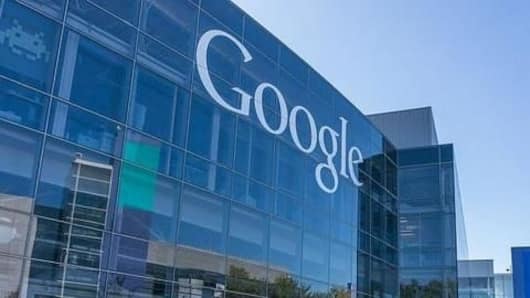 Shareholders sue Alphabet board for covering up sexual harassment allegations
A shareholder of Google parent Alphabet has sued the tech giant for allegedly covering up sexual misconduct and harassment claims against some of its top executives.
The lawsuit, filed by one James Martin, alleged that Alphabet's board of directors, including Google co-founders Larry Page and Sergey Brin, were directly involved in the cover-ups.
Interestingly, Martin also provided evidence.
Here are the details.
Martin has cited minutes of board meetings as evidence
Citing minutes of board meetings from 2014 and 2016, Martin alleged that Alphabet's board of directors were complicit in letting 'Father of Android' Andy Rubin and another executive, Amit Singhal, quietly exit Google.
For those unaware, both Rubin and Singhal had faced sexual harassment and sexual assault allegations, and the claims against Rubin were also found to be credible.
Were allegations covered up to prevent a larger fall out?
As it stands, the aforementioned evidence is non-public, but Martin's lawyers are hopeful that the information will be unsealed and made public.
The theory is that had Rubin been fired over sexual harassment allegations without a substantial severance package, he would have exposed allegations against other top executives and directors.
Of course, Alphabet couldn't allow this, and hence the steep exit packages and secrecy.
Love Business news?
Stay updated with the latest happenings.
Yes, notify me
The lawsuit focuses on losses incurred for cover-ups
According to Reuters, Martin's lawyers plan to fight out the lawsuit with a focus on how these cover-ups and quiet exits cost the tech giant hundreds of millions of dollars in damages.
Not only had Rubin and Singhal received massive severance packages, but thousands of Google employees had staged a massive walk-out across the world to protest against Google's handling of sexual misconduct cases.
This walk-out had cost Google millions in terms of lost productivity.
What Martin has demanded in his lawsuit
Through his lawsuit, Martin also seeks to bring about some changes in Google.
Apart from asking Rubin and other such high-ranking executives to return their severance packages, Martin is also looking to overhaul Google's governance structure.
The lawsuit has asked Alphabet to allow non-management shareholders to nominate at least three board members, and has also asked for a change in the company's stock structure.
Martin and his lawyer wants 'meaningful change' at Google
"We'd like to see ... meaningful change in the tone at the company, the policies, the treatment of women, the reporting of sexual harassment and other issues," Martin's lawyer Frank Bottini told Reuters.
The Alphabet board is also facing another similar lawsuit
However, that's not all.
Alphabet's board of directors is facing another shareholder lawsuit that is also related to severance packages paid to Rubin and other top executive accused of sexual harassment.
The lawsuit, filed on Wednesday by Northern California Pipe Trades Pension Plan and Teamsters Local 272 Labor Management Pension Fund, accuse the Alphabet board of breach of fiduciary duty, unjust enrichment, and corporate waste.
Andy Rubin's exit had been sugarcoated, till NYT exposed it
Andy Rubin had exited Google in 2014, and his departure had been presented as an amicable one wherein he would spend more time on philanthropy and start-ups.
However, in October 2018, the New York Times reported that Rubin had been asked to leave over sexual misconduct allegations, but had been paid $90mn for keeping quiet and helping Google maintain its pristine public image.
Following the expose, Google came clean; agreed to change policy
The expose also stated that Google had asked two other executives to resign over similar allegations, and that both had been paid severance packages worth millions.
Understandably, the report left Google employees outraged.
Subsequently, Google CEO Sundar Pichai revealed that 48 employees, including senior executives, had been fired in two years over sexual harassment allegations.
Pichai also agreed to change Google's sexual harassment policy.
What were the allegations against Rubin?
Asked 2019-01-11 16:52:14 by Devansh Patel
Answered by NewsBytes
Around 2012, Rubin, with his godlike stature at Google, started dating a co-worker However, in 2013, the woman wanted to sever ties with Rubin, but was afraid that it would affect her career. Rubin allegedly used this power disparity to coerce the woman into oral sex at a hotel room. The relationship ended soon afterwards, and the woman filed a complaint in 2014.
What happened in the Google employees' walk out?
Asked 2019-01-11 16:52:14 by Sanvi Mehra
Answered by NewsBytes
On November 3, 2018, over 20,000 Google employees across 50 cities in the world walked out of their offices to protest against the company's mishandling of sexual misconduct cases. The sexual harassment allegation against Android creator Andy Rubin was at the core of the agitation.
What did Google employees demand during the protest?
Asked 2019-01-11 16:52:14 by Rishika Dasgupta
Answered by NewsBytes
Apart from calls to end the practice of forced arbitration, employees demanded a focused and concerted push to narrow the wage gap between men and women, a public transparency report on sexual harassment, a clear and improved process of reporting sexual misconduct, and an employee representative on Google's board.
What changes did Google bring to its sexual harassment policy?
Asked 2019-01-11 16:52:14 by Sai Patel
Answered by NewsBytes
Following the walk out, Google CEO Sundar Pichai informed employees that Google would end forced arbitration - the practice of settling sexual harassment cases behind closed doors. Additionally, Pichai promised to set up support systems for people who come forward, revamp the investigation process, and create more transparency by sharing data on harassment claims and investigation outcomes.