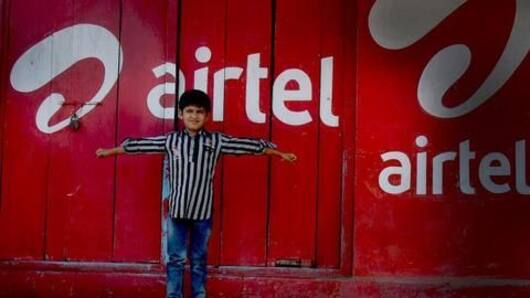 Now, get up to 1TB bonus broadband data from Airtel
In a bid to take on Reliance Jio, Airtel has revised its broadband plans to offer additional bonus data in select regions.
The company is offering up to 1,000GB/1TB additional data over and above the allotted quota of most FUP-based plans.
The offer will remain valid till March 31st of this year, the company has noted on its website.
Here are the details.
Additional data in cities with Airtel V-Fiber
Airtel is giving away bonus data for new and existing broadband users in cities where its V-Fiber services are active.
So, if you're living in a region where V-Fiber is available and subscribing/switching to a FUP-based plan, you could get the additional data being offered by the company.
However, it is important to note that not every plan carries the added data bundle.
And, the plan varies with region
As Airtel's plans vary by region, the bonus data offered by the company is also different for different circles. In some regions, the minimum plan that one needs to get for the offer is Rs. 699, while in others, it is Rs. 799.
Love Business news?
Stay updated with the latest happenings.
Yes, notify Me
These are the benefits on offer in Delhi
In Delhi, for instance, a customer needs to get a plan of Rs. 799 to get 500GB of bonus data along with the regular benefits of 100GB monthly data and up to 40Mbps of speed.
Notably, all other plans above this one - Rs. 999, Rs. 1,299, or Rs. 1,999 - come with 1,000GB of bonus data along with the allotted monthly data benefits.
No bonus for Hyderabad
Airtel has V-Fiber in Hyderabad, but last year, it had withdrawn FUP limits from the city, offering unlimited data on every plan. In Lucknow, the company is offering 750GB bonus data on Rs. 699 plan (75GB monthly data) and 1,000GB on all others.
How to get the bonus data offer?
If you're a new Airtel customer, head to the company's website, check available plans for your region, and choose a plan with bonus data.
Then, enter details and complete the form to get a new connection.
Also, note that plans priced at Rs. 799 and above will offer added content benefits like three months of free Netflix and 1 year of Amazon Prime Video.
Existing customers have to upgrade their plan
Meanwhile, existing customers can reap these benefits by upgrading to a plan on which the bonus data is applicable. This can be done by heading to the MyAirtel app available on Android and iOS.
Clearly, Airtel is preparing for Jio GigaFiber
The bonus offer from Airtel clearly indicates that the company is eager to lure as many customers as possible and prepare for an upcoming battle with Jio GigaFiber - Reliance Jio's planned fiber internet offering.
The service, promising 1Gbps of speed, went official last year, but the service has not seen a wider roll-out yet.
Is this offer available in Noida?
Asked 2019-01-12 16:30:37 by Cheshta Yadav
Answered by NewsBytes
Yes. This offer is also available in Noida. You can check Airtel's website and get an eligible plan.
How to upgrade plan?
Asked 2019-01-12 16:30:37 by Anika Trivedi
Answered by NewsBytes
To upgrade your plan, download MyAirtel and log into your Airtel account. After this, head over the plans section and choose an appropriate plan to upgrade?
How to get Netflix from Airtel?
Asked 2019-01-12 16:30:37 by Surabhi Mukopadhyay
Answered by NewsBytes
To get free Netflix for three months, you'll have to subscribe to a broadband plan worth Rs.799 or more.
Is Airtel also offering Amazon Prime subscription?
Asked 2019-01-12 16:30:37 by Abhinav Jhadav
Answered by NewsBytes
Yes. By subscribing to a broadband plan worth Rs. 799 or more, you can get three months of free Netflix and one year of Amazon Prime video.