Business
Tata Steel reports loss for September quarter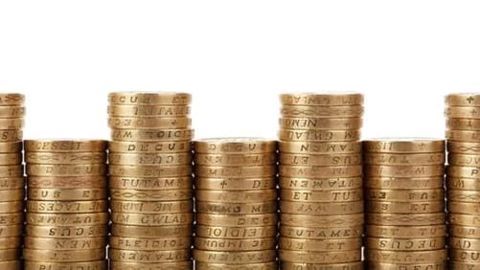 Tata Steel posted a loss of Rs.49.38 crore in the quarter that ended on 30 September, attributed mainly to poor performance of its UK steel business.
The company's loss was massive, compared to the same period last year when it gained profits amounting to Rs.5,609.43 crore.
Analysts estimated the company to generate profits of around Rs.712 crore, for sales of Rs.27,334.70 crore.
In context:
Tata Steel and its journey
Tata Steel is one of India's biggest steel companies with operations spanning nearly 26 countries.
The company, a subsidiary of the Tata Group conglomerate, is headquartered in Mumbai.
The 109-year old company is now led by Ratan Tata, who serves as interim chairman.
The subsidiary has assets worth a whopping $16 billion and had gained revenues nearing $20 billion last year.
26 Oct 2016

Cyrus Mistry's letter reveals potential write-downs
In a turf war that has been ongoing for less than a month, Tata Sons had replaced the company's Chairman Cyrus Mistry late last month on grounds of performance and conflicts.
The chairman wrote in a letter to the board that the company could face write-downs amounting to $18 billion.
The massive write-downs were attributed to the surging losses in the group's five businesses.
Love Business news?


Stay updated with the latest happenings.
28 Oct 2016

Tata re-assures investors on sale of UK business
Soon after the ousted chairman released the letter on the probable write-downs facing the Indian behemoth, the company took to reassuring its investors on its UK business sale.
The company's UK steel business is presently looking out for buyers, and has been in talks with Germany's ThyssenKrupp for a joint venture.
The Tata Steel company carries with it a debt of around Rs.50,000 crore.
14 Nov 2016

Tata Steel reports loss for September quarter
Steel operations

Tata Steel's struggling UK steel operations
The company saw its sales rise marginally to Rs.27,392.06 crore from Rs.27,339.37 crore last year.
Most of the weak performance was due to cheaper and massive volumes of shipments from China, economic slowdown and a strong pound.
Revenue from the company's European business also fell 13.7% to touch Rs.12,357.69 crore, while costs borne by the company rose 22.8%
Indian business affected by heavy monsoon

Strong monsoons affected steel demand across the country while the increase in domestic capacity added to the competitive pressure. There was a sharp drop in realizations which coupled with the ramp-up costs at the Kalinganagar plant kept margins under pressure, said T.V. Narendran, Tata Steel.
Love Business news?


Stay updated with the latest happenings.
31 Jan 2017

Tata steel looks to raise plant capacity
Tata Steel MD T.V. Narendran said the company is looking to ramp up the contribution of direct sales to consumers from 20% of revenue to 30%.
He said the company was also looking to increase production capacity at Jamshedpur from 10 mt to 11 mt and Kalinganagar to 8 mt.
He said the company would soon seek the board's approval for this.